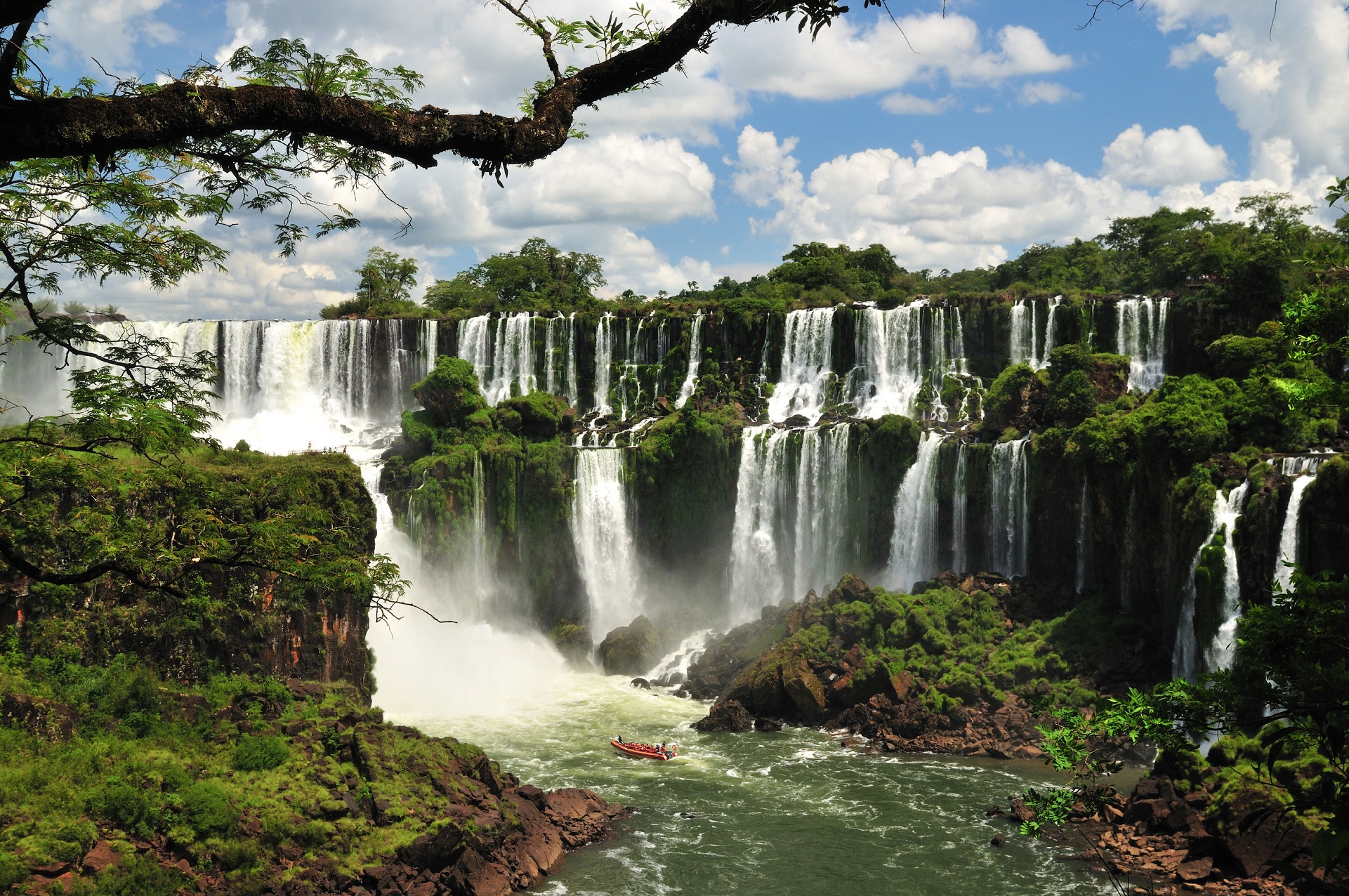 Situated at the border of Brazil and Argentina the confluence of the
rivers Iguazu and San Antonio meet and the 2.7 kilometres wide waterfall is
formed. This is the largest waterfall system in the world and is a majestic
sight for the tourist. You are surrounded by noise of cascading water.