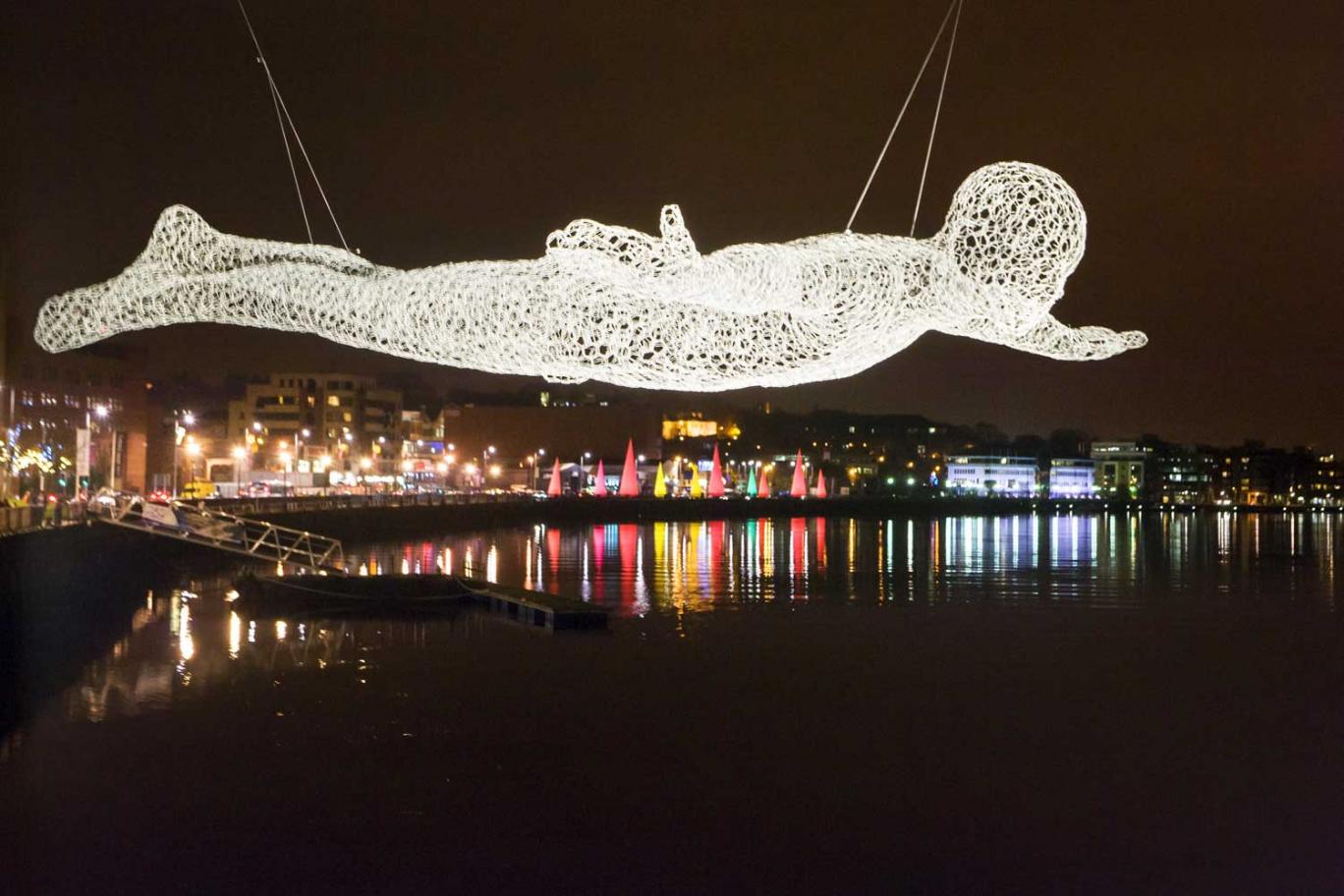 It happened again, Lumiere London is back. It took place over four evenings, from Thursday 18 to Sunday 21 January 2018, lighting up the cold, dark streets of London.
Light installations by 30 leading artists illuminated the capitals streets exposing more than 50 artworks on some of the capitals most iconic buildings.
The light festival, developed by creative producers Artichoke, set artworks based in the major locations around the city including Piccadilly, Mayfair, Kings Cross, Trafalgar and Westmister.
Lumiere London trasformed the city with flying fish, giant flowers, 3D elephants, human figuers floating in the sky and stars.
There were no tickets, It was completely free, no need to book.