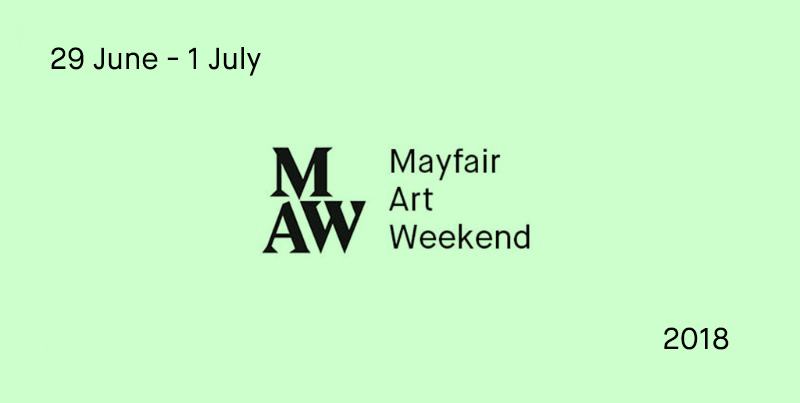 Mayfair Art Weekend 29 June – 1 July 2018, will once again be joined by the Royal Academy of Arts, Mayfair and St. James's art galleries, artists and auction houses to celebrate the area as a vibrant hub of creativity, craftsmanship and production.
The weekend provides an insight into this unique art district and a chance to experience the unparalleled artistic knowledge, quality and diversity to be found within Mayfair's and St. James's art community.
Programme to be announced Spring 2018. Get in touch for more information.
Awarded Best Local Event for 2017 by the Mayfair Award
Mayfair Art Weekend 2017 stats:
— 90 free events held across 60 Art Galleries, The Royal Academy and luxury retail partners.
— Six free walks led by artist commencing from the RA courtyard.
— Three temporary art installations throughout Mayfair & St James's.
— All day dining offerings ranging from taster menus at HIX Mayfair at Brown's Hotel, Bonhams Restaurant and Sketch to Street food and craft beer in the RA courtyard.
E. Belson
Visit http://www.mayfairartweekend.com/ for more information