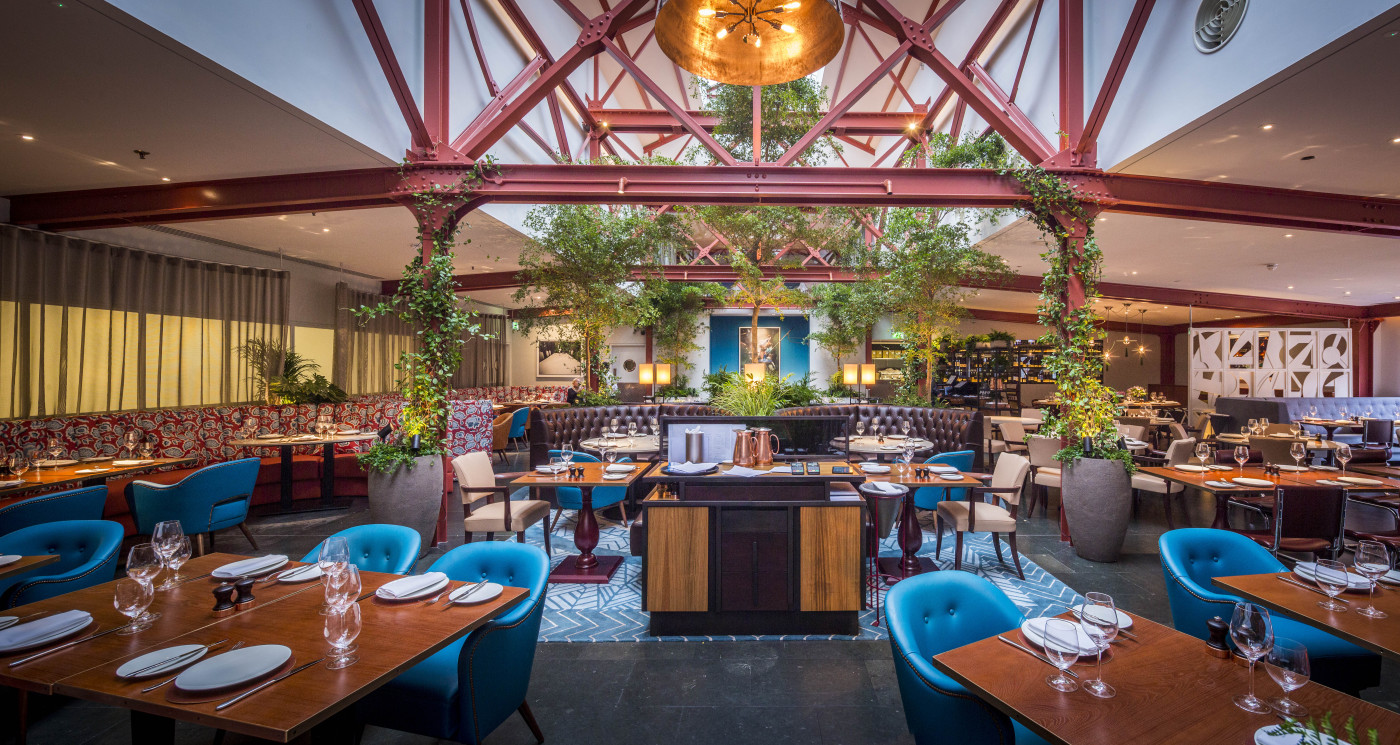 Restaurant and bar with year-round terrace now open at Television Centre, former home of the
BBC
11th April 2018 marks the beginning of the Bluebird Café expansion as the celebrated Chelsea
restaurant and café spreads its wings and opens its doors at Television Centre White City, one of
London's hottest new developments. Opening out onto a piazza overlooked by the Television Centre's
famous circular core, Bluebird Café White City is at the heart of the £8 billion regeneration that has
opened this iconic location to residents, diners and revellers for the first time in its history.
Taking the buzz and familiar charm of the café at the original Bluebird – a Chelsea landmark on the
Kings Road for 20 years – this new sister brings a chic, all-day drinking and dining destination to West
London. The first of Bluebird's planned expansion in London and beyond, the 5000-square-foot space
is a relaxed and stylish destination perfect for everything from power breakfasts to leisurely elevenses,
working lunches to afternoon teas. In the evening Bluebird Café evolves into a restaurant and bar – a
place for guests to let their hair down over wine and cocktails or have dinner with friends.
Bluebird Café incorporates a café, bar and spacious all-year-round terrace. Bluebird Restaurants'
Executive Chef Simon Gregory has created a modern European menu which is served from 8.00am11pm
daily and features hero dishes including Nduja crusted yellow fin tuna with grilled onion and
green sauce, Butter chicken curry with basmati rice and burnt chilli and Spiced King prawns with
yoghurt and pistachio. Seasonal specials will also be highlighted throughout the year, as well as a
selection of legendary desserts and classic pastries – savoury and sweet – from award winning
Executive Pastry Chef, Roger Pizey.
The café's interior has been designed by David d'Almada's Sagrada and incorporates a mix of British
styling from the 1960s and modern Bluebird Chelsea glamour. The artwork has been sourced by Fraser
Scott and includes works by young British artists as well as designs inspired by Bridget Riley and Celia
Birtwell.
Bluebird Restaurants' Executive Chef, Simon Gregory, says of the opening: 'I'm incredibly excited to
be a part of such an iconic redevelopment – the Television Centre couldn't be a better home for the
first Bluebird Café. We're thrilled to have brought the very best of Bluebird's all-day dining to the West
London community'.
Reservations can be made by calling 020 3940 0700 or online via www.bluebirdcafe.co.uk.