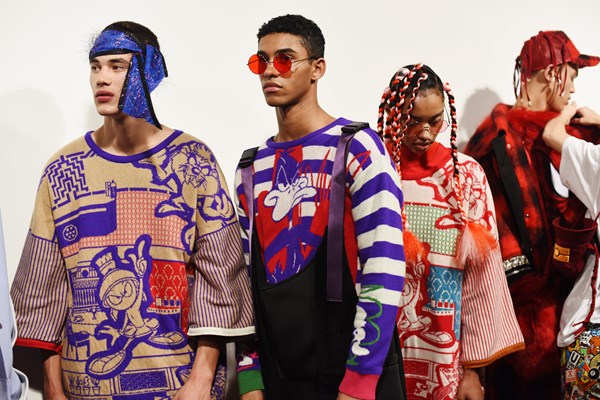 The Store Studios at 180 Strand, London WC2R 1EA
The Store Studios at 180 Strand is the hub for activity during London Fashion Week Men's. The venue houses the main BFC Show Space & Presentation space on the ground floor while the Designer Showrooms including ready-to-wear and accessories & DiscoveryLAB are located on the first floor.
LFWM June 2018 is a Celebration of Discovery & the Creative Diversity of London
London Fashion Week Men's June 2018 (LFWM) launches tomorrow as a celebration of discovery and the creative diversity that helps make London the most Googled city on earth. Considered a melting pot for creativity and innovation, London's fashion scene is one of the most vibrant and diverse globally and LFWM brings together an international audience to shine a light on the talent of our city through catwalk shows, event activations, pop up shops and performances. The weekend merges the landscapes of technology, fashion and art with experiences from alternative hip hop to classic tailoring and from activism to royalty; alongside previews of collections from international design houses and award winning British designers. There are many ways the consumer can be a part of this cultural celebration of London, with all the below activities and events open to the public.