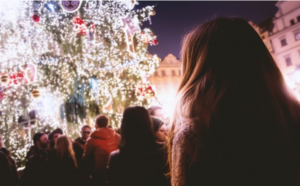 December is the time to put up decorations, lights, and the christmas trees. As well visiting different christmas markets. Compared to traditional markets in Germany, for example, Christmas markets in the Netherlands are still a relatively new concept. A rising number of cities however are organizing impressive Christmas markets in their historic city centers in preparation for the Christmas season. With additional Christmas events, the Netherlands is an excellent place to share in the Christmas spirit! Depending on your preferences, you can opt for a more intimate market, choose one with a more unique setting or check out which one isn't too far from your home. Not sure which Christmas market would suit you best? Have a look at these 4 christmas markets surrounding the Randstad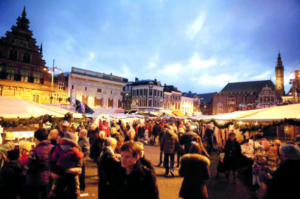 Haarlem Christmas Market, December 8-9, 2018
At the Haarlem Christmas Market, more than 300 stalls are laid out like ribbons through the inner city, coming together to form one of the most celebrated Christmas events in the Netherlands.
The wares stand among choirs that sing Christmas songs, stirring up those warm and fuzzy Yuletide feelings like no other. Haarlem is a particularly good place to host a market thanks to its compact size and pedestrian-friendly streets. The quality of the items being sold is rather high, with lots of handmade crafts and artisan foods.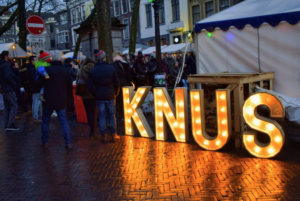 Knus Winterfest Utrecht, December 14-16, 2018
The Knus winterfest embraces winter. The inner city of Utrecht transforms into a seasonal paradise that will warm the heart of any visitor. Various Christmas markets combine to create one big festival that also includes an ice rink, all kinds of music, and servings of spiced glühwein and warm chocolate milk.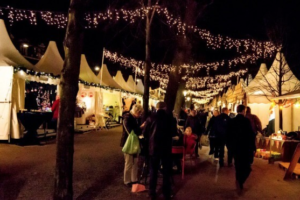 Royal Christmas Fair The Hague, December 14-23, 2018
Aiming for an international audience, the stately Lange Voorhout in The Hague will once again transform into the Royal Christmas Fair. The fair is set to be even more fun and colourful than previous years, with more than 80 Christmas chalets, a Children's market, thousands of lights and a diverse cultural programme.
You will find glühwein, winter pelts, flammkuchen, mood lights, wood carvings, candles and all kinds of Christmas wares, and of course there will be a great entertainment programme including various performances by children's choirs, theatre companies, ensembles and storytellers.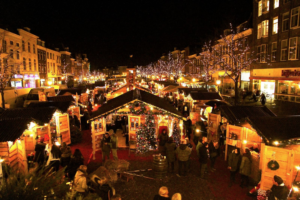 Christmas market in Leiden, December 14-25, 2018
One of the newer Christmas markets in the Netherlands, the event in Leiden is unique due to its layout. With temporary scaffolding set over the central Nieuwe Rijn, the entire market literally takes place on the water.
Combine the unique construction with a good amount of sellers and some worthy holiday food stuffs and this market looks to become a perennial favourite for those looking for a cosier holiday experience.