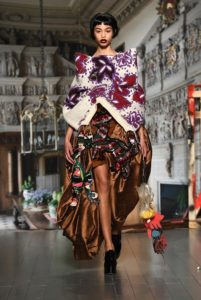 The London Fashion it's a highly regarded event organised by the British Fashion Council and also gives the public an opportunity to celebrate fashion; it allows costumers direct access to designers, industry insiders and influencers.
During five days the fashion set has flooded the capital with shows and style inspiration.
As editors, influencers, models, stylists and buyers make their way from show to show – from renowned designers such Victoria Beckham with a take on modern femininity will no doubt please her customer base, who will easily be able to slide her mix of lipstick red dresses and coats into their existing wardrobes. Texture was also important to the designer for autumn/winter 2019 with a mix of wool and tweeds creeping onto the catwalk. The show was a full family affair and also saw Vogue editors, Anna Wintour and Edward Enninful, in attendance.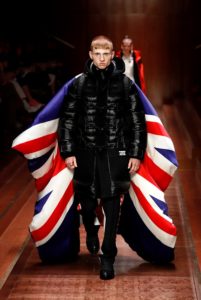 Burberry – Riccardo Tisci presented his second collection for Burberry inside The Tanks at the Tate Modern and the collection was dedicated to "the youth of today, to them having the courage to scream for what they believe in, for them to find the beauty in expressing their voice". He also credited London for being "the city that opened [his] eyes and mind and gave [him] the freedom when [he] was young to discover who [he] truly is"
At the National Portrait Gallery, Dame Joan Collins in the front row set the tone of old-school glamour for the Erdem show- the clothes were immediately appealing. The eccentric aristocrat is probably the oldest trope in fashion, but Erdem succeeded in making it fresh. There were grand-dame ball skirts and working-girl pencil skirts. Neat brooch-pinned cardigans were layered over beatnik black polo necks. Some models wore party-girl winged eyeliner, some black netted veils, and some both. Everyone wore fabulous earrings, and took the catwalk at a clip, in kitten heeled pumps.
With a whole host of newcomer's designers – the streets of London have come alive with sartorial showmanship.
Splashes of neon and animal print remain popular 2019 trends, as a sea of zebra, snake and cow print – as well as vibrant lime polo necks – can be spotted on every corner.
Website: https://www.londonfashionweek.co.uk/