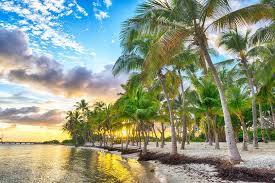 The Guadeloupe Islands stand out from other Caribbean Islands.
In the very heart of the Caribbean, the place you love to travel to, there they are, the picturesque Guadeloupe Islands basking in the sun: Basse-Terre, Grande-Terre, La Désirade, Les Saintes and Marie-Galante, five islands which summarize perfectly all the diversity and natural beauty to be found in the Caribbean. And of course our favourite BBC comedic detective series "Death in Paradise" has been filmed on Guadeloupe. Explore the underwater world and discover the hidden gems of the ocean with Jacques Cousteau's Underwater Reserve. Visit Rum distilleries and Chocolate factory. Admire Iguanas who are part Guadeloupe.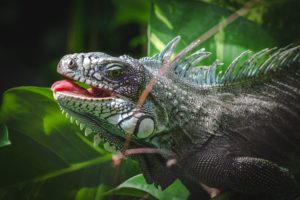 Some people claim not having encountered any of them, which seems very difficult to believe as there are all over, except perhaps in major hotels.Two large islands make up what is commonly known as "le papillon" (the butterfly). To the west, Basse-Terre, mountainous, covered with luxurious tropical vegetation, is home to the Guadeloupe National Park topped by La Soufrière volcano. To the east lies Grande-Terre, a vast limestone plateau bordered with magnificent white sandy beaches and fashionable tourist resorts. South of this ensemble are other Guadeloupian gems such as La Désirade, secluded and somehow immune to the passing of time, where the harmful Iguana reigns superb, Les Saintes, a dainty and tiny archipelago which has one of the most beautiful bays in the world, and finally Marie-Galante boasting dazzling sandy beaches, exquisite rum and welcoming inhabitants.
Apart from their breath taking natural sites, the Guadeloupe Islands are also well known for their distinctive Créole Art de Vivrewhich can be observed every day and all year round in culture, cuisine and celebrations.