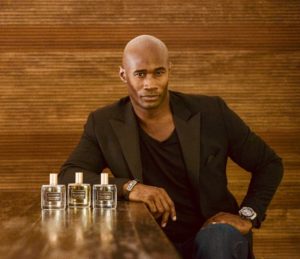 Inspired by his earliest scent memory, that of his father wearing the iconic Grey Flannel, Chris Collins launches three exciting new scent 'stories' that truly embody his love of all things fragrant.
Following a career in fashion and luxury, it was a chance meeting with famed French perfumer Kilian Hennessy that prompted Chris to spend months in Grasse, immersing himself in the world of scent………….
This game-changing experience, combined with his life as a New Yorker, has resulted in the creation of Harlem Nights, Renaissance Man and Danse Sauvage, three new fragrances to tell the story of a man and the places closest to his heart – France and Harlem."I myself am not a perfumer, I am merely the author of stories, of life's experiences. This trilogy of fragrances begins the narrative of my scent journey." Chris Collins
Harlem Nights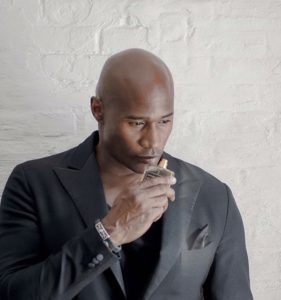 Experience Harlem after the sun goes down: romantic, mysterious, warm and alive…an exploration of true seduction. With rum, saffron, orris, and patchouli that play with classic sandalwood, vanilla, and warm grey amber, the scent is reminiscent of laid back evenings and unforgettable conversations.
Renaissance Man
Explore rebirth and revival; the perpetual evolution of humankind. Spicy citrus merges with ginger, sage and honey topped with vetiver and sandalwood for depth and impact. Spicy and marine accord top notes give a fresh and dynamic edge to the perfume while leather and amber notes offer a lasting impression of softness. This is a deep, woody oriental fragrance to warm, restore and revive.
Danse Sauvage
This fragrance tells the story of Josephine Baker's 'Savage Dance' from her performances in 1920s Paris. Irresistible black pepper, plum and cognac meet classic amber, musk, and spicy woody notes. The scent is unbridled, spontaneous and sensual with spicy notes of pepper, chili and cardamom bringing magic to the Tonka bean notes. Patchouli and cedar wood add depth while bursts of Cognac lead to the sweetest intoxication.
The World of Chris Collins fragrance collection is available from Harvey Nichols priced £150 for 50ml EDP.
Website https://worldofchriscollins.com/