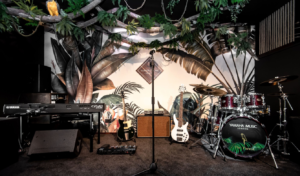 Yamaha Music London, Yamaha's flagship music store, has kick-started the festive season with the launch of the top Yamaha music gear and kit for Christmas 2019 at The Parrot Bar, a tropical hideaway and luxury cocktail bar and live music venue. Yamaha Music London, the iconic flagship store for Yamaha Music is proud to support London's thriving live music scene and to work in creative collaboration with The Parrot Bar to bring the unbeatable Yamaha sound and musical experience to the Waldorf Hilton.
Yamaha is the world's leading music instrument manufacturer, renowned for creating one of the widest ranges of musical instruments and music equipment which feature amazing craftsmanship, quality and highly advanced technology. Yamaha Music London has supplied a selection of Yamaha's best gear including a drum kit, guitars, PA system and stage piano for The Parrot's incredible house band.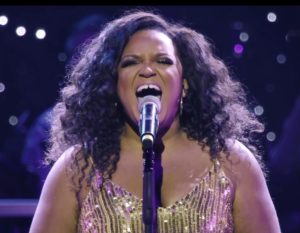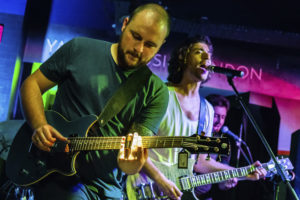 The Parrot London is a live music cocktail bar offering quality cocktails, food and entertainment in an intimate tropical environment. "One of the best live music bars in London" "A parrot-themed paradise for music lovers" – Featuring London's finest musicians performing on The Yamaha London Stage, you can find the house band and guest artists playing your favourite songs from pop, jazz, funk and soul every evening until late. Ensure to keep your eyes peeled for our un-annoucned secret shows where artists from London's West End, Broadway, radio and the big screen will frequently visit for an exclusive secret performance… All our cocktails are blended using the highest quality alcohol and ingredients and presented in their own unique way to delight your taste buds and heighten your overall sensory experience. We look forward to welcoming you to an evening of cocktails and live music!
Website: http://www.yamahamusiclondon.com