GET INSPIRED BY A CURATED SELECTION OF TRULY SPECIAL GIFTS FROM JOHN LEWIS AND PARTNERS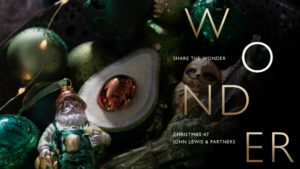 TO HELP KICK OFF YOUR CHRISTMAS SHOPPING. Choosing a gift for a loved one can be a tricky business. As well as weighing up their interests, wants and needs, you need to think about your own budget. This year, to make things easier for you, John Lewis and Partners created a special edit of exceptional gifts for all the important people in your life. In other words, we've done the hard work for you. 'Choosing the perfect Christmas gift can be a high-stakes business,' says Dan Cooper, Partner and Buyer, Christmas. 'To lighten the load, we've curated the most covetable, beautiful and innovative gifts that money can buy. We call them gifts of wonder.'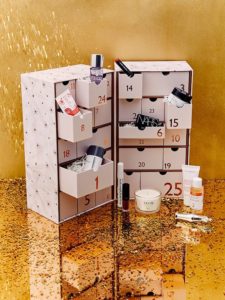 The Gifts of Wonder list is a selection of 200 products – simply look out for items highlighted 'gifts of wonder' on our website. They've selected 40 of our favourite below. We hope that Christmas shopping just got a little easier.
DISCOVER THE SEVEN CHRISTMAS THEMES FOR YOUR FESTIVE HOME AT JOHN LEWIS & PARTNERS . Christmas is all about the traditions, hobbies and interests that make it a special time for every household. 'Christmas is very personal,' explains Dan Cooper, Partner & Buyer, Christmas. 'We wanted to reflect that with our collection of decorations, gift wrap and Christmas accessories.'
Novelty is huge news too, as they move away from plain glass baubles and add character to our Christmas trees. 'People have lots of decorations already,' says Dan. 'So this year, it's about buying ones that are particular to them or people they care about – like the Campfire Backpack Bauble for the friend who loves hiking, for instance.'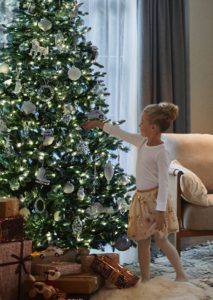 Christmas really begins when you hang the first decoration. Add vibrancy with jewelled tones, create a crisp winter wonderland with pastel shades, or tell a story with novelty ornaments
You can step away from the hustle and bustle of the festive season and into a space that's refreshing and serene. In our Sanctuary theme, delicate blush pink and rose gold nestle next to shimmering metallics and touches of champagne to create a calming look that feels luxe and special. 'The blush and rose gold are easy hues to work into an existing tree look, such as gold or white,' says Dan. These softer shades also work brilliantly with teal and soft blue upholstery pieces, like a velvet sofa.
'This look is all about taking time for yourself,' Dan adds, 'allowing you to recharge and enjoy the wonder of Christmas.' For Dan, the hero decoration of our Sanctuary theme has to be the Bubble Bath Bauble. 'She's just so decadent,' he says.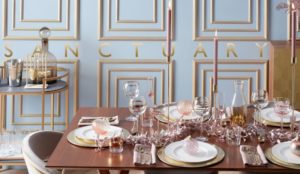 Sanctuary also makes for an elegant festive table – think delicate glassware and bone-china tableware with touches of gold and blush pink to add warmth.
Their Christmas hampers full of chocolates and savoury treats to premium gin, wine and prosecco will make the perfect gifts or centrepiece to soirées and special occasions
For more information and purchase please visit:https://www.johnlewis.com/christmas/