Welcome to the 58th Annual Antigua Charter Yacht Show taking place December 4-9, 2019. Once again the show would will welcome all participants, visitors and press to the beautiful shores of Antigua and Barbuda for another exciting show with Impressive Schedule of Events including World famous Chef's Competition – Conc0urs de Chef . This year's show will take place at the Nelson's Dockyard Marina, UNESCO World Heritage Site, the Falmouth Harbour Marina and the Antigua Yacht Club Marina.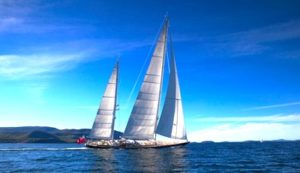 Antigua and Barbuda are part of the Leeward Islands chain which stretches from the Virgin Islands in the north to Dominica in the south. Superb yachting conditions created by consistent trade winds and the beautiful waters surrounding Antigua, coupled with unlimited safe and scenic anchorages, make Antigua one of the best islands in the Caribbean from which to base your yacht.
The scheduled viewing days are the 5th of December – 9th of December.  The 9th is an optional viewing and Sail Day offering management companies an opportunity to invite visiting brokers to experience a 'micro-charter' cruising Antigua's stunning coastal waters and islands aboard a choice of some of the finest charter yachts in the World.
For more information and registration please visit: https://www.antiguayachtshow.com