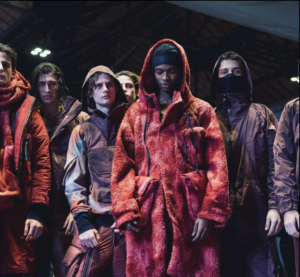 The British Fashion Council (BFC) is delighted to announce the provisional schedule for London Fashion Week (LFW) September 2020. The gender neutral showcase will run from Thursday 17th to Tuesday 22nd September 2020 and include both digital activations and physical events, adhering to Government guidelines on social distancing. The schedule will host over 80 designers including 40 womenswear, 15 menswear, 20 menswear & womenswear and 5 accessories brands. There will be a total of 50 digital only activations, 21 physical and digital, 7 physical only and 3 designers who will activate through a physical evening event only.
The LFW digital platform, launched in June, will continue to serve as the Official Digital Hub and will be freely accessible to everyone, industry professionals and global fashion consumers alike. The platform will host exclusive multimedia content from designers and brand partners, enabling collaboration and bringing together fashion, culture and technology.
LFW is one of the few international events to still be going ahead in London, proving the industry's resilience, creativity, and innovation in difficult times. Now more than ever, the BFC acknowledges the necessity to look at the future of LFW and the opportunity to drive change, collaborate and innovate in ways that will establish long-term benefits, develop new sustainable business models and boost the industry's economic and social power. The British Fashion Industry faces enormous challenges due to the impact of COVID-19 and the BFC is working closely with the Department for Digital, Culture, Media and Sport (DCMS) to mitigate these challenges and support  a sector which in 2019 contributed £35 billion to the UK economy and employs over 890,000 people (Oxford Economics, 2020).
THE LFW DESIGNER SCHEDULE
This season, the schedule has been split into three sections and includes brands showing digitally, physically or both. All digital activations, will be accessible via website
The BFC worked very closely with DCMS to establish guidelines on social distancing to guarantee the safety of both the guests and those working at the physical events.