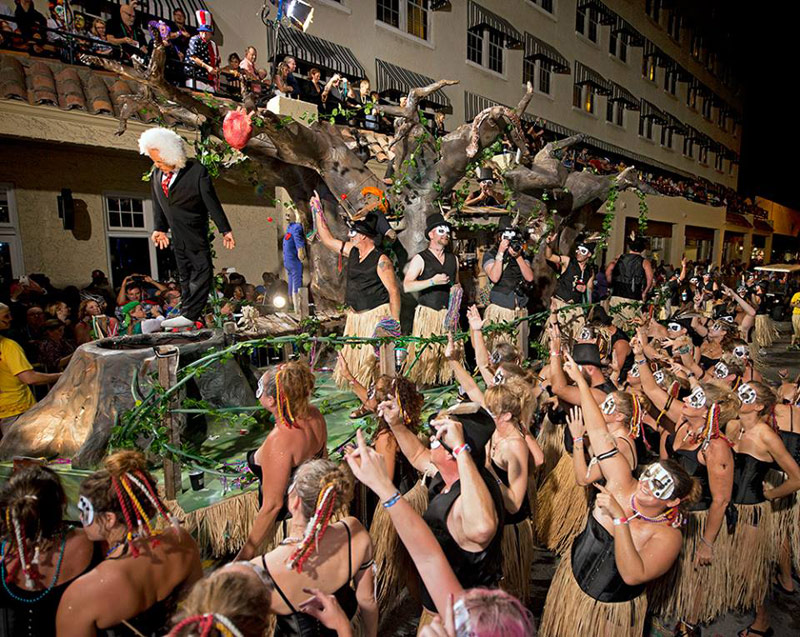 Arrive at Miami and drive Highway 1 the 150 miles down the Keys archipelago
to Key West. The Southern most tip of the USA. As a alternative head for the
classy Naples and spend a few days in this upmarket resort. A short drive
gets you to Marco Island and a fast boat has you embarking at Key West in under four hours.
In October each year there is a 10 days ADULT ONLY Fantasy Fest. Extroverts
and exhibitionists gather from round the world for this organised event. The
locals sort out street parades and the police issue a code of conduct. There
are dedicated Fantasy Zones and body painting is in enclosed areas.
Normality prevails for the remainder of the year. Bars , restaurants and
shops line the 1.1 mile long Duval Street . Jazz is heard on every corner.

Tourists should visit the former home of Ernest Hemingway and also the
Little White House so named due to the fact that for much of his period of
office President Harry S Truman spent time in his favourite Key West.
The atmosphere is laid back and relaxing.
Check out the official web site for much more detail.
Website:Â http://www.fantasyfest.com/