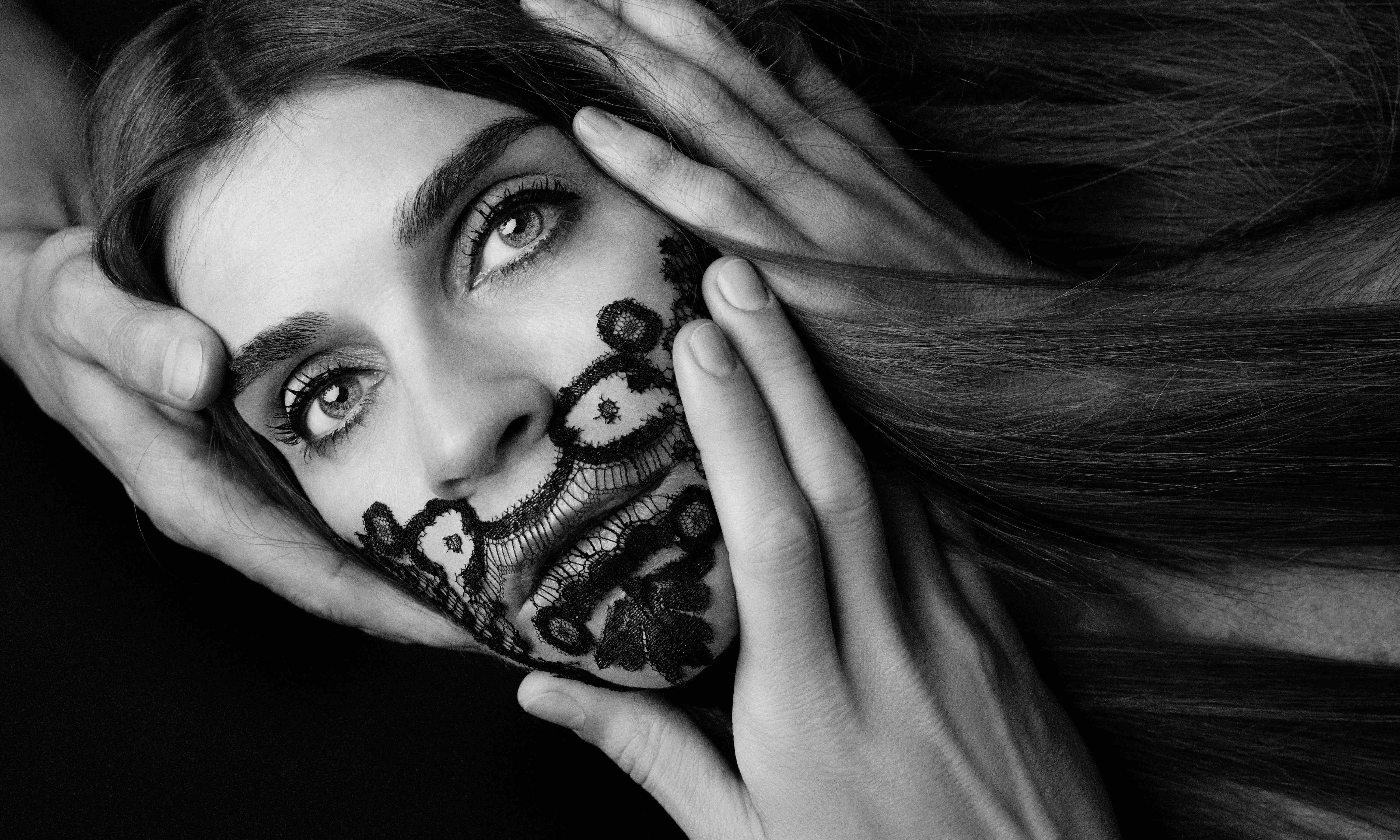 Is an immersive experience encapsulating creative expression in the arts, music, and fashion and pays homage to the revolutionary founder of the house -the famous widow Madame Clicquot bringimg Carine's Roitfeld vision of the Seven Deadly Sins to life. At 'SEVEN'​, guests are taken on a journey through seven rooms, to experience not only Carine's vision of the bewitching aspects of each sin, but their seven virtues as well.
With Tom Ford announced as the designer for the main bar dressing the seven 'Carine' hostesses, and FENDI providing lavish fabrics and a couture outfit for the sin of 'Wrath' Atsuko Kudo, the designer behind Kim Kardashian and Rita Ora's famous latex dress designs, will also be co-curating the installation for the sin of 'Lust' and renowned Italian designer Gianvito Rossi providing the shoes.
Also Creative Director is artist Patrick Kinmonth, internationally acclaimed opera set director and costume designer, who works alongside his co creative-director in their company "The Visual Clinic", Antonio Monfreda, famed for his artistic work with Italian fashion house Fendi. All bring this chic exhibition to life.
Roaming between spaces, guests will immerse themselves in the furore of Wrath, tempestuous Greed and Gluttony, slumberous Sloth, feverish Envy and​ ​Pride and uncontrollable Lust. With opposites attracting, the contrasts between good and evil will be starkly presented with their corresponding virtues. The event will also contrast Carine's truly French aesthetic with her rock'n'roll influences, adding layers to the theme and subsequently stimulating all five senses.
Jean-Marc​ ​Gallot,​ ​President​ ​Maison​ ​Veuve​ ​Clicquot​, ​​commented:​ ​"We​ ​are​ ​delighted​ ​to​ ​be​ ​collaborating​ ​with iconic​ ​visionary​ ​Carine​ ​Roitfeld​ ​and​ ​CR​ ​Studio​ ​for​ ​the​ ​third​ ​instalment​ ​of​ ​the​ ​Veuve​ ​Clicquot​ ​Widow​ ​Series. Madame​ ​Clicquot​ ​herself​ ​challenged​ ​conventions​ ​and​ ​was​ ​a​ ​true​ ​innovator​ ​of​ ​her​ ​time.​ ​The​ ​Maison​ ​embraces​ ​the attitude​ ​Carine​ ​has​ ​consistently​ ​conveyed​ ​through​ ​her​ ​work,​ ​her​ ​artistic​ ​yet​ ​audacious​ ​aesthetic​ ​and​ ​fashion leadership​ ​over​ ​the​ ​decades.​ ​We​ ​welcome​ ​another​ ​empowering​ ​woman​ ​into​ ​the​ ​house​ ​of​ ​Veuve​ ​Clicquot."
 Madame Clicquot, who was famously widowed in October 1805. A trailblazer of her time, she single-handedly took on her late husband's champagne business, and went on to pioneer several industry innovations whilst demonstrating her unparalleled creative dexterity, much like Carine Roitfeld. ​Now firmly established on the London calendar, this annual event allows Veuve Clicquot to seek seminal creatives who have an unfulfilled desire or passion project they wish to bring to life mirroring​ ​the​ ​values​ ​of​ ​Madame​ ​Clicquot. Carine will be using various forms of symbolism to nod to the heritage of the house – one of which is Madame Clicquot's birthday year, 1777, reflected in the overall theme.