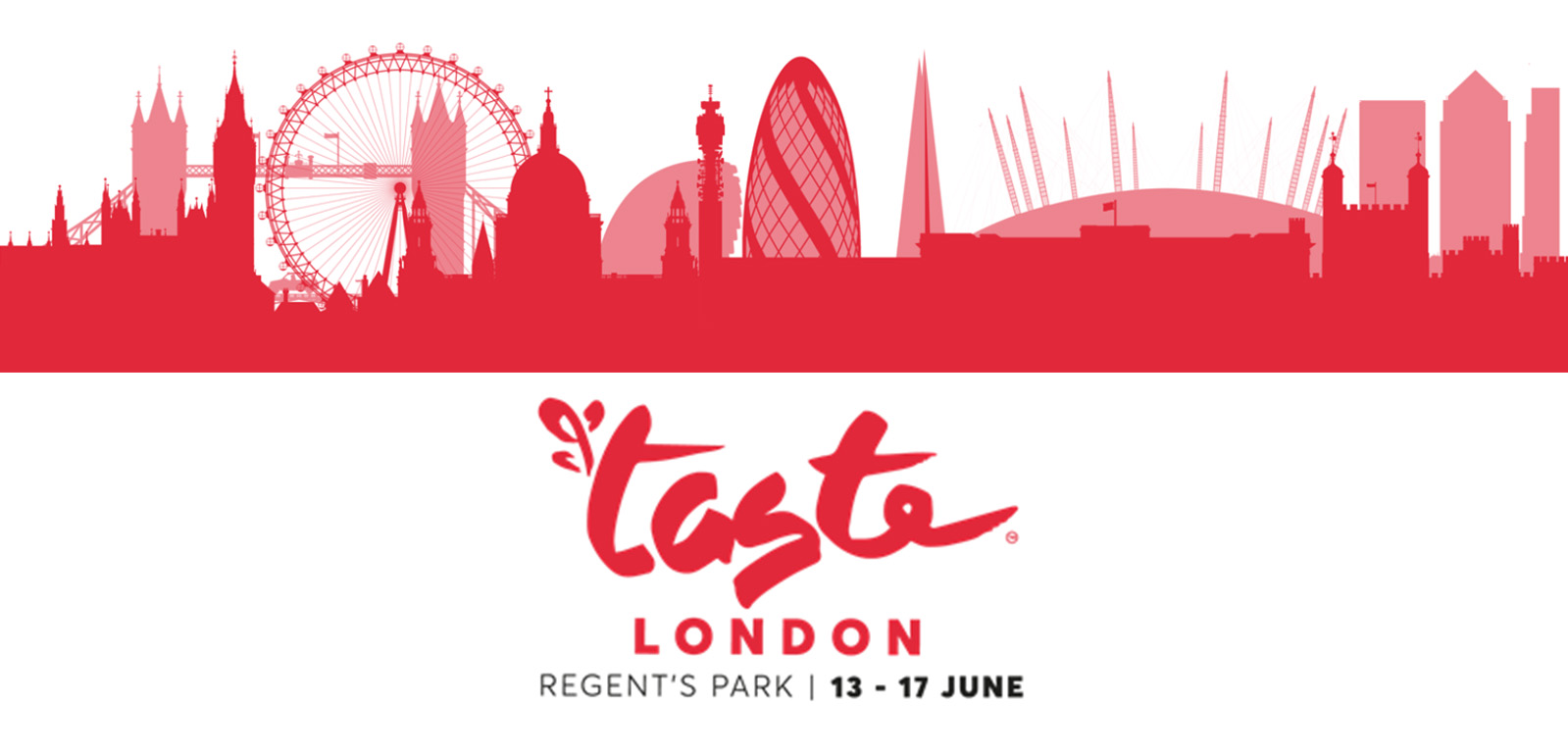 From 13 – 17 June, the capital's ultimate culinary celebration, Taste of London, will bring a  fresh line-up of the world's best chefs, the greatest and most exciting restaurants, unique experiences and the best gourmet producers to Regent's Park. Combining the innovation, creativity and exceptional talent evident in London's thriving restaurant scene, this year's festival is set to be the best yet.
Food lovers will be spoilt for choice at Taste of London with 40 of London's latest, greatest and most exciting restaurants popping up in Regent's Park over the five-day duration of the festival. Restaurants making their Taste of London debut include the Portuguese sensation Bar Douro, Mexican taqueria El Pastor, West African Ikoyi, vegan Mexican restaurant Club Mexicana and Amalfi-inspired Italian Sorella.
The Taste Residence brings some of the best talent in the world to London for a once in a lifetime fine dining experience. Curated by legendary culinary star-makerAndrea Petrini, the most formidable force in the world of fine dining, the line-up includes renowned chefs from all over the world and comprises a bespoke small plate tasting menu with paired wines.
At The Fire Pit, a stellar line-up of chefs will demonstrate their skill in unlocking incredible flavours over fire. Visitors are in for a treat on the Opening Night of the festival (Wednesday 13th June) as open flame cooking vanguard Niklas Ekstedt (Ekstedt, Sweden) is set to co-host the feature alongside festival favourite DJ BBQ.
Rounding out the flaming hot line-up and sure to satisfy all fire and smoke obsessives are Josh Katz (Berber & Q), Lee Tiernan (Black Axe Mangal), Pip Lacey(Hicce), Leandro Carreira (Londrino), Oliver Gladwin (Rabbit/The Shed), Andy Oliver (Som Saa) and David Carter (SMOKESTAK).
The impressive restaurant line-up includes Japanese inspired London mainstay ROKA, Anglo-Indian showstopper Kricket, inventive Brixton favourites Salon, Michelin-starred Club Gascon, Sri Lankan Soho hot spot Hoppers, and Duddell's, whose sensational Cantonese and dim sum dishes earned their Hong Kong original a Michelin star. Taiwanese restaurant BAO will also be bringing their famous buns, alongside stylish Italian dishes from Mayfair restaurant Sartoria and the Shard's Hutong, who will be showcasing their acclaimed Northern Chinese cuisine for the first time at the festival.
The Champagne Laurent-Perrier Club House welcomes guests to relax and enjoy the exclusive house champagne of Taste of London, Cuvée Rosé which celebrates its 50th anniversary this year. Laurent-Perrier will also be hosting champagne and food pairing masterclasses with food waste farmer Igor Vaintraub of Indie Ecology, supplier to The Ledbury, Vanilla Black and Sorella.
Taste of London offers a myriad of unforgettable food-led, lifestyle experiences and is the must-attend event of the summer. More information will be announced in the coming weeks.
For more information please visit; https://london.tastefestivals.com/