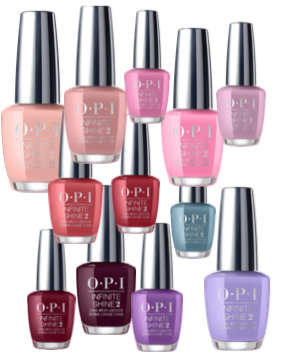 The new collection of fall/winter 2018 by OPI combines natural beauty with a bohemian vibe – called the Peru Collection.
It will be available in classic Nail Lacquer, Infinite Shine and GelColor formulas; these three options offer consumers and professionals a varietyof choices for the best products to fit their needs.
As a famous brand OPI is committed to providing high-quality products and services to both salons and their customers, along with a focus on industry safety and innovation. With exceptional formulas, fashionable colors, and iconic names, OPI's heavily pigmentedlacquers are super-rich, long lasting and chip-resistant – offering an affordable luxury to consumers.
With deep roots in ancient culture visible across the country's architecture, food and fashion, Peru offers visitors a transcendent, spiritual experience. The collection includes 12 new shades in Nail Lacquer, Infinite ShineandGelColor formulas, with colors reflectingearthy, sandy landscapes with dusty mauve undertones and beautifully crafted textiles with vibrant statement hues . Seductive deep reds and burgundies   inspired by red sand beaches, colorful historic buildings and the Peruvian flag round out the collection. OPI Co-Founder and Brand Ambassador Suzi Weiss-Fischmann got inspired by Peru. Also the Peruvian fashion model Juana Burga inspired the OPI Team while travelling the country. She is the face of the Peru Collection, showing off the incredible landscapes and history of Peru. Through her the OPI Team learned much about the country's iconic handmade, sustainable fashion and textiles created using techniques that have been passed down for hundreds of years and also that was a big inspiration for many of the collection's colors.
Website:https://www.opiuk.com