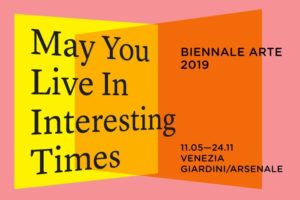 La Biennale di Venzia is a festival of modern art, architecture, cinema, danse, music, theater and historical archieve. The origin of this festival began in 1895 in the occasion of the first International Art Exhibition and now the 58th edition is taking place from may o november 2019. This festival's caracteristic is that everycontries are devided in pavilions and in everypavilion there is a representant of the country. For this edition, the french pavilion represented by Laure Prouvost is remarquable. The entrance to the French pavilion is through the dug-out earth below, sending you back to nature. The Spanish pavilion sends you outside to witness the threatened vegetation beneath spouts of bright acid rain. In the German pavilion, a toxic brown stain pours down the walls to a thrumming soundtrack of inchoate menace. There are barren rocks everywhere.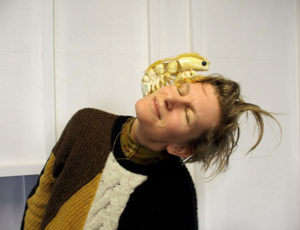 Laure Prouvost is a french artist who presented her movie for the festival. She was born in Lille in France and studyed art in London. She won multiples titles like the Max Mara Art Prize for Women and the Turner Prize. This movie called "Deep See Blue Surrounding You" is a road-movie going frome Nanterre de city near Paris to Venice. It talks about celebrating life and living together. The french pavilion is promoted by CHANEL Fund for Women in the Arts and Culture.
The Great Britain pavilion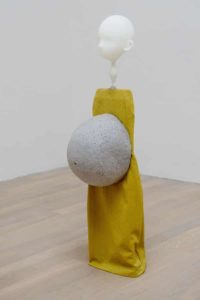 Cathy Wilkes is the representant of the Great Britain pavilion, she is an irish artist who does painting, sculturs and installations. Cathy won the Maria Lassnig price and was nominated for the Turner price. Her work is about inchoate visions of interiors and places of loss, and meditates on the nature of love and the coexistence of life and death. Her work also shows the disappearance and dematerialisation of life and the absence and anonymity of the author. Every pieces of art that she does is Untitled. One at a time is probably the best way to see Cathy Wilkes's melancholy show, in any case. Any more might overwhelm her tiny figures, with their white discs for heads and their distended grey bellies, children of poverty and hunger.
Website : https://www.labiennale.org/en