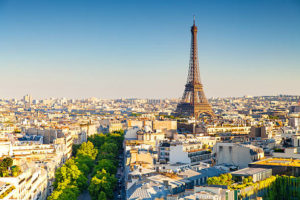 Paris is known to be the city of light and of love, it is also renowned for its fashion, art, gastronomy and culture. It is a political and economical centre since antiquity and a hugely popular tourist destination. We are going to list 5 places for you to go to if you would like to visit Paris.
Number one: The famous Eiffel tower. In France it is called "La Dame de fer" which translates as the iron lady. Is offers you a breathtaking view of the city. This monument was created by Gustave Eiffel for  the occasion of the Universal Exposition which took place in Paris in 1889. This masterpiece was intended to showcase to the world the power of France marking the centenary of the French Revolution. The tower stands at 324 meters tall.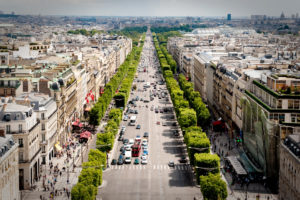 Number two: Les Champs-Elysées. This avenue is known to be one of the most beautiful in the world. You could do your shopping in the most beautiful and luxury shops like Louis Vuitton, Yves Saint Laurent or Hermes. It was originally King Louis XVI who had it built in 1670. The name avenue of  "Les Champs-Elysées" first came about in 1789.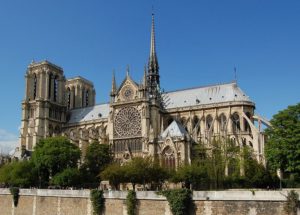 Number three: Notre-Dame cathedral. The construction of this cathedral started in the Middle ages in 1163 and was completed two centuries on. It was damaged during the French Revolution and subsequently restored in 1864. Tragically it recently caught fire but funds have already been attained to restore it to its former glory and it is likely that there would be a competition for the design of a new central spire which is eagerly anticipated.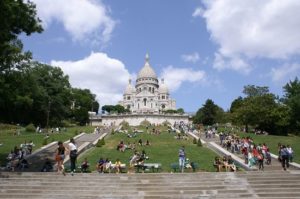 Number four: Le Sacré-Coeur. The construction of this monument started in 1875 and ended in 1914. It is a religious sanctuary which represents "eucharistic adoration and divine mercy". This monument is a must-see in Paris as well as the district near the Sacré-Coeur named Montmartre is as well. Montmartre is located in the 18ème arrondissement and is known for art and particularly paintings. This district is 0,081 miles in elavation which allows you to have a wonderful view of Paris.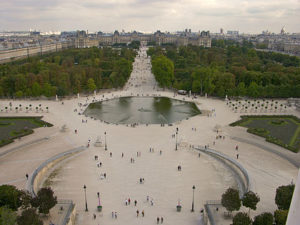 Number five: Le jardin Tuileries. This garden of 25.5 hectares was created in the XVI century. It was at a time a royal and imperial residence. It has inspired painters and has a lot of sculptures, 147 to be exact. This place is perfect if you want to relax in a wonderful garden under the sun.