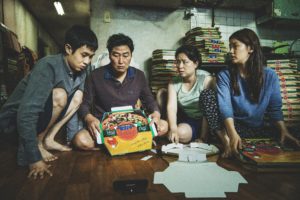 PALME D'OR: GISAENGCHUNG (Parasite) réalisé par BONG Joon-Ho. The 72nd edition of the Cannes Film Festival wrapped with jury president Alejandro González Iñárritu announcing the group's unanimous decision to award the Palme d'Or to South Korean director Bong Joon-Ho for his sly, politically charged "Parasite." Following last year's win for humanistic Japanese drama "Shoplifters," the well-reviewed Asian thriller represents the yin to that film's yang: the story of a lower-class family who try to improve their social situation by infiltrating a rich household. The dark comedy centres on an impoverished family of hustlers who move into the home of a wealthy entrepreneur, his wife and two children.
They worm their way into the other family's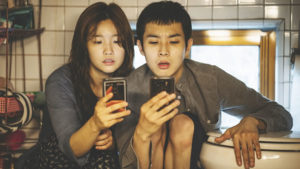 lives – and then strange things start to happen. It is a luxuriously watchable and satirical suspense drama. Parasite builds like a symphony, and the great pleasure of it is not only that you'll never see what's coming, but that it's so deftly made that you'll want to revisit it again and again. Explaining the group's collective enthusiasm for "Parasite" at the post-ceremony press conference, Iñárritu said, "We all shared the mystery of the unexpected way this film took us through different genres and spoke in a funny, humorous, tender way — with no judgment — of something so relevant and urgent, so global in such a local film, with such a beautiful efficiency of media, and an understanding of what film really is. It is the first Korean film to ever win the Palme and the second straight victory for an Asian director, following last year's award for Shoplifters by Japanese filmmaker Hirokazu Kore-eda.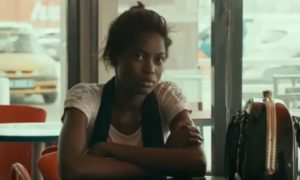 GRAND PRIX: ATLANTIQUE (Atlantics) réalisé par Mati DIOP. French-Senegalese filmmaker Mati Diop earned the Grand Prix for her debut feature, "Atlantics." Diop, who made history as the first black female filmmaker in competition, dramatizes a seldom-seen side of Europe's refugee crisis through the eyes of a woman abandoned by the man she loves, when he decides to attempt an illegal crossing. Calling Diop's film "a beautiful fable," juror Elle Fanning said, "Though it deals with these issues, it also felt personal and vulnerable, very emotional and just quite precious." Diop had attracted considerable attention before the festival as the first black woman to have a film selected for competition, and her film was a resounding critical success.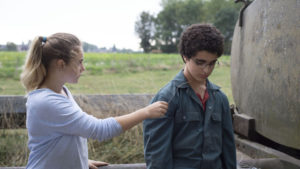 BEST DIRECTORS: LE JEUNE AHMED (Young Ahmed) réalisé par Jean-Pierre & Luc DARDENNE Jean-Pierre and Luc Dardenne, the veteran Belgian film-makers who have previously won the Palme d'Or twice, took home the best director award for their radicalisation drama Young Ahmed -the portrait of a Muslim teenager living in modern Belgium who attempts to kill his teacher after being brainwashed by a radical imam.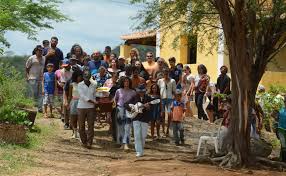 JURY PRIZE EX-AEQUO: The split-decision for the Jury Prize – between Ladj Ly for his magnificently choreographed police thriller Les Misérables and Kleber Mendonça Filho and Juliano Dornelles's hugely inventive quasi-western Bacarau – was, more than anything, an acknowledgment that this Cannes has been all about genre films, and these two were both so surprising and pleasurable and full of mayhem. Mendonça Filho is a former critic who used to report Cannes and so was particularly astonished to find himself on the Grand Theatre Lumière stage. Brazilian film Bacarau shows Brazil's bad blood rises in a small corner of the country's Northeastern hinterlands as Udo Kier's brigade of gringos besiege Sonia Braga's small-town community – and co-directors Kleber Mendonça Filho and Juliano Dornelles let the movie whims fly, writes Isabel Stevens.
Ladj Ly's debut Les Misérables  feature is a police drama set in a tough Paris suburb that loses subtlety and heft as it erupts into violence. It's an irresistible irony and it kicks the film off with a great exhilarating jolt of humour, cynicism, energy and savvy. But what begins as a fascinatingly tough cop procedural gets less interesting when the violence begins, and it becomes a solemnly ponderous issue movie on those familiar subjects of police brutality and community divisions. The stakes are ostentatiously raised, the riot makes it looks like a war movie and it ends unconvincingly.  Pre-violent normality is where this movie is at its strongest: just the day-to-day, hour-by-hour experience of being out on the streets, feeling the simmer of something that might escalate but probably won't …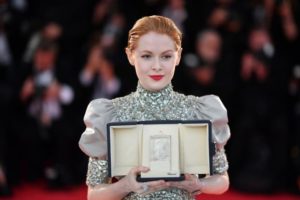 BEST PERFORMANCE BY AN ACTRESS: Emily BEECHAM dans LITTLE JOE. Best actress went to British rising star Emily Beecham for Jessica Hausner's "Little Joe." In the critically divisive sci-fi film, she plays a scientist who begins to suspect that the plant she has genetically modified may have adverse side effects and she is the best thing about this superbly controlled science fiction tale of plant life using humans to maintain their species and Against company policy, she takes one home as a gift for her teenage son, Joe. ….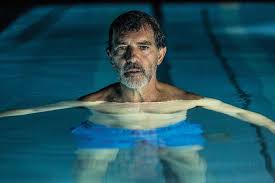 BEST PERFORMANCE BY AN ACTOR: Antonio BANDERAS dans DOLOR Y GLORIA réalisé par Pedro ALMODÓVAR. Antonio Banderas was a popular winner of the best actor award for Pedro Almodovar's Pain and Glory; Banderas played a film-maker clearly modelled on Almodovar himself as he looks back over his career, in which memories of his mother (played by Penelope Cruz) loom large. In a press conference after the awards ceremony, Banderas joked that the win was "good news for his cardiologist" and thanked Almódovar, the director of Pain and Glory and with whom he has worked in seven previous films. "The award is for the character I played, and that is the alter-ego of Pedro Almódovar. There is something of him here." Banderas added: "I thank him for the years, our movies together."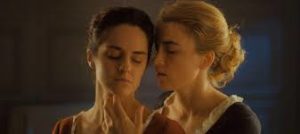 BEST SCREENPLAY: Céline SCIAMMA pour PORTRAIT DE LA JEUNE FILLE EN FEU (Portrait of A Lady On Fire) Céline Sciamma, considered by many critics a strong contender for the Palme d'Or, was given best screenplay for her 18th-century-set lesbian romance Portrait of a Lady on Fire. Oh what a gorgeously complicated and enjoyable Cannes it's been and the jury's award choices have added to the gaiety and joy of it all. It was an accidental dramatic masterstroke to give Céline Sciamma the Best Screenplay prize. Her magnificent film Portrait of a Lady on Fire had been so many critics' main hope for the Palme d'Or, not least because it would have meant only the second time a woman would have won it, but it was not to be, and better that we were not kept on tenterhooks wondering which of the top two prizes it would get.
As ever Great and Exiting and thought provocateve Festival Results!
THE FULL LIST OF CANNES 2019 WINNERS
Palme d'Or: Parasite, Bong Joon-ho
Grand Prix: Atlantics, Mati Diop
Jury Prize (tie): Les Misérables, Ladj Ly, and Bacurau, Kleber Mendonça Filho, Juliano Dornelles
Best Actress: Emily Beecham, Little Joe
Best Actor: Antonio Banderas, Pain & Glory
Best Director: Jean-Pierre & Luc Dardenne, The Young Ahmed
Best Screenplay: Céline Sciamma, Portrait of a Lady on Fire
Special Mention of the Jury: It Must Be Heaven, Elia Suleiman
Camera d'Or: Our Mothers, César Díaz
Short Film Palme d'Or: The Distance Between Us And The Sky, Vasilis Kekatos
Special Mention of the Jury: Monstruo Dios, Agustina San
Queer Palm (Feature): Portrait of a Lady on Fire, Céline Sciamma
Queer Palm (Short): The Distance Between Us And The Sky, Vasilis Kekatos
Website: https://www.festival-cannes.com/en/