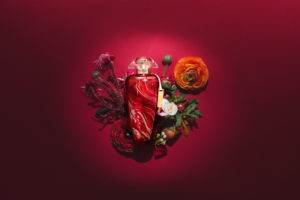 All-new fragrances from The Merchant of Venice, for him and for her….
FOR HER
Travelling on a journey that starts from the Northern borders of the African coast, The Merchant of Venice has masterfully bottled the aromas and scents of the indigenous plants and flowers of these lands for a brand new fragrance, RED POTION. The heady scent captures orange blossom, rosemary, and the caramel-esque notes of the hardy immortelle – a flower known for its charismatic perfume. The signature red marbled bottle symbolises the fire-coloured sunsets reflected in the ripples of the Venetian Lagoon and the red velvets of the gondolas. Red is very much a colour that permeates the city of Venice….

Red Potion is available in the UK from 30th May exclusively at Harrods,
priced £180 for 100 ml.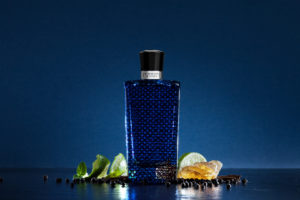 FOR HIM
Just in time for Father's Day, The Merchant of Venice has launched a new concentrée fragrance as part of the Nobil Homo Collection for men. Called Venetian Blue Intense, this new scent is a sophisticated update of one of the brand's most popular perfumes. Marine and fougère notes are enhanced by a high concentration of fragrance, generating a long-lasting explosion of freshness, and musky spices meet the energy of citrus fruits. The glass bottle's decorations are reminiscent of the patterns of noble Venetian fabrics, and the intense blue colour evokes the elegance and majesty of the sea, the primary source of Venice's riches….
Venetian Blue Intense is available in the UK from Harvey Nichols and Selfridges, priced £165 for 100ml.
Perfumes by The Merchant of Venice are distributed in the UK by Fragrance Factory.
Website : http://www.themerchantofvenice.com