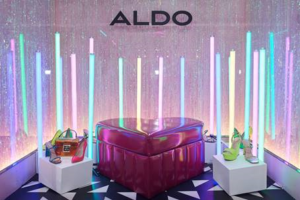 The ALDO Group is a world leading creator and operator of desirable footwear and accessory brands. With 2300 points of sale in 98 countries around the world, the company operates under two signature brands, ALDO and Call It Spring, and one multi-brand retail concept, GLOBO. Collections are designed in Montreal, with supporting studios in Italy, London, and China, and a sourcing and manufacturing network that spans Asia Pacific, Latin America and Europe. Founded in 1972 by Aldo Bensadoun, The ALDO Group leads all operations from its head office in Montreal, and continues to act with its founder's values of love, respect and integrity. More than 20,000 people work for The ALDO Group.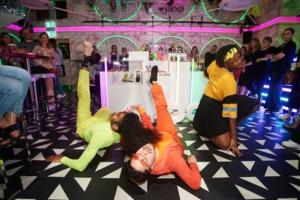 WHEN: Wednesday, June 26th, 2019 at 7pm
WHO: In anticipation of dropping their new neon collection, Aldo celebrated an evening out with Sian Lilly, Tess Ward, Shae Puller, Robyn Bevan, Harry Goodwins, Jess Lethaby.
WHAT: Aldo, a global leader in fashion footwear and accessories, set the stage for their new neon collection by kicking off the launch with a cocktail party in London at Tonight Josephine in East London. Music by Robyn Bevan set the tone for an epic live performance by Jay Jay Revlon's Vogue Dancers. Guests enjoyed bespoke cocktails and finger food created by the amazing team at Tonight Josephine.
Website : https://www.aldoshoes.com/uk/en_UK/