After the hectic weeks first at New York and then London, the italian city is finally getting it's place in fashion, with seven days of total immersion in colors, fabrics and new trends.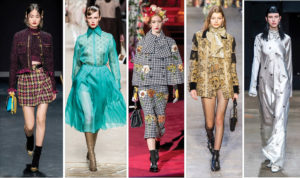 This year's news
Milan, as always, is hosting the most famous brands, such as Gucci, Fendi, Max Mara, Giorgio Armani, Prada, Marni, Salvatore Ferragamo and Bottega Veneta, but with a more inclusive spirit. For example Gucci and Prada are going to share the same opening and closing slots! Meanwhile Fendi is presenting it's first womenswear collection without the legend Karl Lagerfeld. On the other side, catwalks are not gonna see the brand of Roberto Cavalli.
We're all excited about this years new faces and debutants, so we can't wait to see the works from MRZ by Simona Marziali, Shuting Qiu and Nynne Kunde.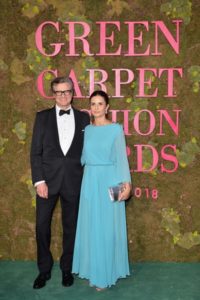 As we saw in the LFW article, this year is all about sustainability and loving our earth; Milan is celebrating mother nature with the exclusive Green Carpet Fashion Awards, hosted by the creative director of Eco-Age, Livia Firth and CNMIs president, Carlo Capasa (as you can see from the picture attached).
When it comes to runways…
runways were ruled by plaid, black leather, as to remember the Matrix style, dramatic neck bows and low-brimmed hats. What we can say is that fashion is becoming more and more extravagant, more about expressing yourself in every shape and form without any type of shame!
for more visit CNMI's official website: https://www.cameramoda.it/en/