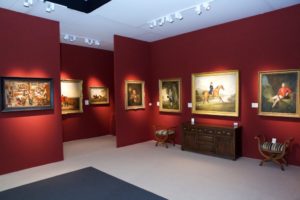 What's "Lapada"?
The Association of art & antiques dealers it's the largest association of professional art and antiques dealers in the UK, counting more than 500 members interested in this amazing collection of shimmering pieces of our history and roots.
What's the "Lapada Fair"?
Since it's inception in 2009, the Lapada Art & Antiques Fair has grown to become a for most international showcase for Art and Antiques, as well as one of the most prestigious events on the London Social Calendar.
Why you should check it out?
As we say "art is how people decorate space, mind and soul". It is always an enrichment for your persona, to please your eyes and spend an amazing evening surrounded by everlasting pleasures.
Check Lapada's official website for more : https://lapadalondon.com/