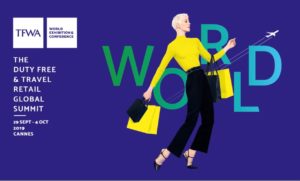 TFWA is an association of brands, whose mission is to identify trends and opportunities, build awareness and provide a business platform for the global duty free and travel retail industry to prosper.
TFWA is instrumental in forging close relationships between suppliers and operators, and plays a vital role in representing the interests of its members and the industry as a whole. It provides the global industry with business support and a forum for dynamic development.
TFWA's commitment to the duty free and travel retail industry is summarised by its motto – by the trade for the trade. As a non-profit-making organisation – and with a membership of 520 companies including some of the world's best-known brands and suppliers of premium goods – TFWA's range of products and services are focused purely on delivering value to the industry.
Website:https://www.tfwa.com/programme/tfwa-world-exhibition-and-conference/2019