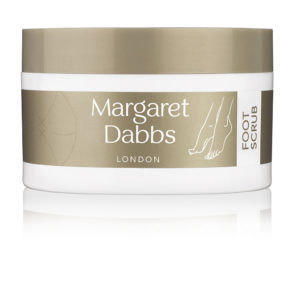 Global Health and Beauty Brand Margaret Dabbs London is excited to announce the launch if their very first range of products designed exclusively for vegans and natural beauty lovers. Pure is a new luxury range of vegan foot care products expertly formulated with powerful, active botanicals and free from animal by-products, harsh chemicals and preservatives.Margaret Dabbs London is the go to name for feet, hands and legs thanks to its results driven formulations developed using expert knowledge. The Pure Feet collection will offer an exciting new dimension for both retail and professional spa services, complimenting existing Margaret Dabbs London Fabulous Feet and Hand Products; a forward-thinking response to the need in these modern times to cater for vegans and those looking for a green yet effective alternative. Margaret Dabbs London believe that what goes in to a product is just as important as what is taken out.
Pure is enriched with potent natural plant extracts and active botanicals selected for their healing properties to help keep feet looking and feeling their best. Free from animal by-products, harsh chemicals and preservatives.

The collection features carefully selected ingredients including Buriti, Jojoba, Hempseed and Calendula oils known for their nourishing, re-generative and protective qualities. The collection also contain potent actives Turmeric, Oregano and Manuka extracts, providing anti-bacterial and anti-fungal benefits, whilst targeting key foot concerns including inflammation and dehydration. The Pure Feet Collection of products are suitable for all skin types, diabetics and through pregnancy. They will be available to buy in Margaret Dabbs London Clinics nationwide and www.margaretdabbs.co.uk Margaret Dabbs London is the globally recognised brand leader specialising in credible, results driven feet, hand and leg products and treatments. At the heart of the business is Margaret herself who has guided the business and infused her own philosophy and beliefs into all of the products and treatments.  Fusing the best of medical science with the best of beauty, Margaret has overhauled the market and produced a unique range of hugely effective, results-driven yet luxurious products and treatments for feet, hands and legs. The Margaret Dabbs London brand now includes 13 branded foot clinics with added nail spas across the UK and internationally.  This includes 4 in Central London as well as Guildford, Cheltenham, Alderley Edge, Harrogate, Glasgow and 4 outside the UK in Spain (Barcelona and A Coruña), Dubai and Qatar (Doha). Fabulous Hands, Feet & Legs product ranges are also sold at some of the world's most iconic retailers and her specialist treatments are performed at leading hotels and spas globally. And that's not all!  Margaret Dabbs London has recently been nominated as the World's Best Nail Studio Brand at the spa and wellness sector's most trusted World Spa Awards 2019!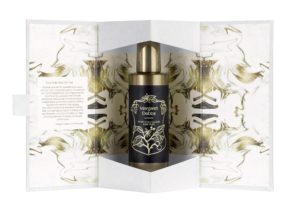 This Autumn Winter sees the launch of NEW Pure Gold Elixir For Feet by Global Health and Beauty Brand Margaret Dabbs London, their most treasured formula, infused with premium Colloidal Gold and designed for vegans and natural beauty lovers. This luxurious product harnesses the benefits of this precious metal and an abundance of botanical oils including Buriti, Calendula and Hempseed. Pure Gold Elixir for Feet, transforms the feet with its powerful anti-ageing, anti-inflammatory and restorative qualities. Scented with the captivating fragrance of Bergamot and Petitgrain and with a touch of delicate, light reflecting shimmer, skin is left with a luminous golden glow just in time for Christmas party season! The bottle itself is antique gold, a recyclable glass bottle featuring an exclusive gold foiled Margaret Dabbs London crest, depicting the botanical ingredients used to create the
intoxicating scent of the lotion. It comes nestled in a beautiful luxurious white custom made presentation box with gold foiled crest, 'Pure Feet' illustration and the product name 'Pure Gold Elixir' embossed in white on the sides. It also contains an exquisitely made two door magnetic closure and a premium grosgrain ribbon tab. Whilst inside, a stunning contemporary liquid gold marbled design frames the bottle and contains the product and ingredient story, featuring the finest Colloidal Gold and powerful botanical extracts. Margaret Dabbs London Pure Gold Elixir For Feet 200ml – £85.00 Suitable for all skin types.
The Pure Feet Collection of products are suitable for all skin types, diabetics and through pregnancy. They will be available to buy in Margaret Dabbs London Clinics nationwide. Clinics located in Marylebone, Liberty, Notting Hill, Harrods, Guildford, Alderley Edge, Cheltenham, Harrogate, Glasgow, Spain, Doha & Dubai
Website:
https://www.margaretdabbs.co.uk/