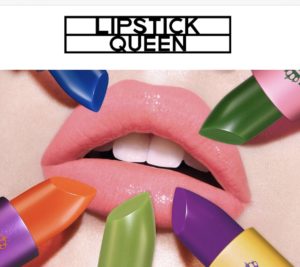 Lipstick Queen invites you to break beauty barriers and lead the way with lip. From colors that transform, and textures and formulas that are moisturizing and feel comfortable, they have a lipstick for everyone and every occasion. Dare to heat your lips for an extreme plumping power with Lip Surge Smoke or give your lips an icy tingle for a perfect plump with Lip Surge Mirrors. Whatever you choose we guarantee voluptuous volume that's not all smoke and mirrors. Addicting, yet sinfully indulgent – these two plumpers are your two new favorite vices – Lip Surge Plumpers, Smoke + Mirrors.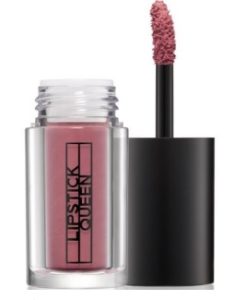 Both lip glosses contain ingredients for instant and long term plumping effect.  Your lips will instantly appear more plump and 14% larger after just 60 minutes of wear.
Another nice product to try is their Lipdulgence Velvet Lip Powder. Soft like a mousse and rich like a cream, this hybrid lip product satisfies your craving for a formula that's wearable, comfortable and most importantly sweet, with a soothing and blurring effect. It has a whipped, hybrid consistency for easy and controlled application for bold colour pay off.
For more info:https://lipstickqueen.com