Live Well London hosted at Old Billingsgate on the 28th of February to the 1st of March. A inspirational festival of wellbeing, health and fitness for everyBODY. Bringing together an inspirational collection of the very best in wellbeing, health and fitness, Live Well London returns in 2020, giving you the chance to learn first-hand how to take care of your emotional and physical wellbeing and discover how to be the happiest and healthiest version of you. Experience different styles of meditation & yoga, trial-run fitness classes led by the industry's finest studios and most in-demand trainers, all from beginner to expert level.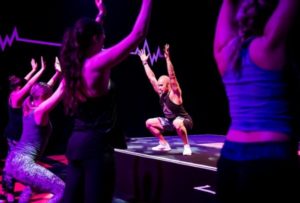 Dispel the myths, make informed choices and be inspired by talks from leading wellbeing experts, all whilst exploring and shopping a curated collection of leading brands. Live Cooking and Nutrition talks :Whether you're a foodie or not, The Kitchen is set to inspire and ignite your taste buds. Expect live cooking demos by your favourite foodie celebs as well as qualified nutritionists, there to give you expert advice and help debunk some of those common food myths. There's something there for everyone…think vegan, seasonal eating, healthy baking, gut health, family nutrition and more!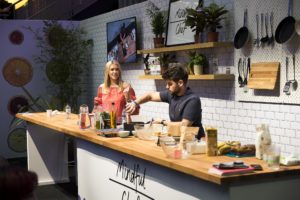 Must-visit talks and activities at Live Well 2020 include:
• An intimate conversation with Jonny Wilkinson CBE on his health and fitness journey
• A discussion on 'taking a 360 approach to wellbeing in mid-life' with Lifestyle guru and British entrepreneur Liz Earle MBE in Live Well's Live Kitchen
• Group exercise class with Dame Kelly Holmes, in MOVE IT is Live Well's biggest studio to date!
• Over 100+ classes across four studios including: FLYKICK (HIIT), Define London (Barre), The Foundry (Group Fitness) and The Refinery.
Read more: https://www.livewelllondon.com/welcome