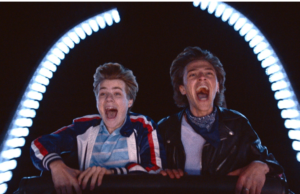 The Festival de Cannes revealed its 2020 Official Selection on 3 June. We are delighted to showcase the films that the Selection Committee loved and selected.
This year's Selection marks a shift away from the Festival de Cannes' traditional structure, and is divided into six categories:
– The "faithful", directors who have been included in an Official Selection before,
– The newcomers, included in the Official Selection for their very first time,
-The first features, in an extension of the Festival de Cannes' trademark passion for unearthing new talent. 
– Three documentary films, a genre that has been represented in Official Selection for two decades now,
– Five comedy films, a genre that remains under-represented at Cannes
– Four animated films: from France, Japan, Denmark and the United States.
The short notes were written by the members of the Selection Committee.
Discover the short notes: https://www.festival-cannes.com/en/infos-communiques/communique/articles/further-insight-into-the-2020-official-selection