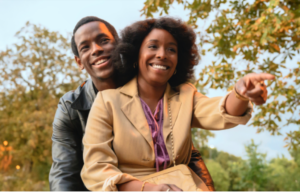 Steve McQueen says: "I dedicate these films to George Floyd and all the other black people that have been murdered, seen or unseen, because of who they are, in the U.S., U.K. and elsewhere. 'If you are the big tree, we are the small axe.' Black Lives Matter." The Oscar-winning director and Turner Prize-winning artist Steve McQueen (12 Years A Slave, Hunger, Widows) has dedicated two of his films, chosen by the Cannes Film Festival for their Official Selection 2020, to George Floyd.
The two films selected by the Cannes Film Festival are Mangrove and Lovers Rock. Although the festival did not take place this year due to the coronavirus outbreak, the films selected will be branded with Cannes' Official Selection 2020 label. McQueen's two films Mangroveand Lovers Rock form part of a BBC commissioned anthology of five stories, called Small Axe, created by McQueen himself.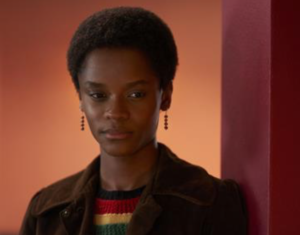 The five films tell different personal stories of the West Indian community in London in the late-1960s to mid-1980s. The title, Small Axe, is derived from an African proverb, popularised by Bob Marley in The Wailers' song Small Axe, from the album Burnin'(1973): "if you are the big tree, we are the small axe."
Mangrove stars Letitia Wright (Black Panther), Shaun Parkes (Lost In Space) and Malachi Kirby (Curfew), and tells the true story of the Mangrove 9, a group of British black activists who were tried in 1970 for inciting a riot at a protest in West London. The Mangrove Nine trial exposed the heavy-handed tactics and racism of the police. The film was co-written by Alastair Siddons and Steve McQueen.
Lovers Rock stars Micheal Ward (Blue Story) and Amarah-Jae St Aubyn in her screen debut, in a fictional story of young love in the early 1980s. The film was co-written by Courttia Newland and Steve McQueen.
Small Axe was initially hour-long stories, but have been extended into feature length films. Both Mangroveand Lovers Rockwere produced as feature length films, in collaboration with BBC Films, which made them eligible for the Cannes Film Festival. It is quite exceptional for one director to have two of his films selected by the festival in the same year. Charlotte Moore, BBC director of Content, says: "It's a testament to Steve McQueen's peerless talent as a director that these two outstanding films from the BBC's upcoming drama anthology Small Axehave been recognized by the Cannes Film Festival in this way. Small Axeis an extraordinary and visceral piece of work and we are so privileged to have Steve on the BBC and help him bring these stories to as big an audience as possible."
Eleanor Belson