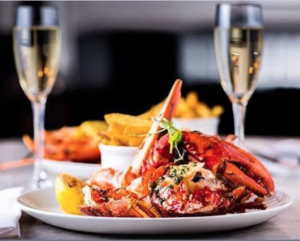 From 3 to 31 August, get a 50% discount when you eat in at restaurants that are registered with the Eat Out to Help Out Scheme.
The Eat Out to Help Out Scheme opens on 3 August 2020.
Use the Eat Out to Help Out Scheme at a participating establishment:
to get 50% off your food and non-alcoholic drinks up to a total value of £10 per person if you eat or drink in
every Monday, Tuesday and Wednesday between 3 and 31 August
as many times as you like.                                                                         You don't need a voucher to use this scheme and you can use it at the same time as other offers and discounts. There is no minimum spend. You cannot claim discount on alcoholic drinks or service charges. The discount will be automatically available to you at participating establishments. All diners in a group of any size can use the discount.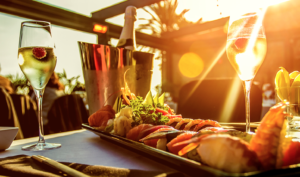 You will get results within a 2 mile radius of the postcode you use.
Some restaurants may not have registered for the scheme yet.
The service you'll use to find a restaurant will be available the week of 20 July.
Eligible establishments are those in which food is sold for immediate on-premises consumption. This could include:
restaurants
cafés
public houses that serve food
hotel restaurants
restaurants and cafes within tourist attractions, holiday sites and leisure facilities
dining rooms within members' clubs
workplace and school canteens
For more info:https://www.gov.uk/guidance/get-a-discount-with-the-eat-out-to-help-out-scheme