Passengers entering the UK from dozens of countries no longer have to quarantine! More than 50 countries – including many popular holiday spots – now pose "a reduced risk" from coronavirus, the government says. The list focuses on countries in Europe, island nations around the world including the Caribbean, and countries further east – including Vietnam, Japan, South Korea, Hong Kong, Australia and New Zealand.
Exempt form Quarantine are arrivals if they arrive in England, Wales and Northern Ireland from: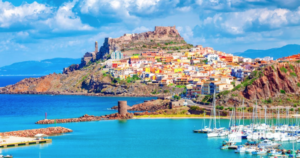 Andorra, Antigua and Barbuda, Aruba, Australia, Austria, Bahamas, Barbados, Belgium, Bonaire, Sint Eustatius and Saba, Croatia, Curaçao, Cyprus, Czech Republic, Denmark, Dominica, Faroe Islands, Fiji, Finland, France, French Polynesia, Germany, Greece, Greenland, Grenada, Guadeloupe, Hong Kong, Hungary, Iceland, Italy, Jamaica, Japan, Liechtenstein, Lithuania, Luxembourg, Macau, Malta, Mauritius, Monaco, Netherlands, New Caledonia, New Zealand, Norway, Poland, Réunion, San Marino, Seychelles, South Korea, Spain, St Barthélemy, St Kitts and Nevis, St Lucia, St Pierre and Miquelon, Switzerland, Taiwan, Trinidad and Tobago, Turkey, Vatican City, Vietnam.
For more info:https://www.bbc.com/news/explainers-53221896