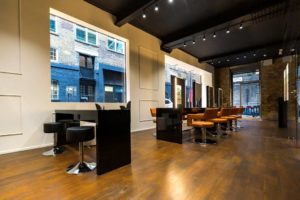 Situated in the heart of the West-End, Patrizia Manias will make its mark on the capital with their newest salon in Covent Garden. Continually recognised for dictating trends and cutting-edge hair treatments, styles and beautifully-blended balayage. Patrizia Manias developed her signature cutting style over 20 years ago. The cut involves parting the hair into 14 individual sections, this provides volume and texture for top hair, whilst the rest is blunt cut to give a sense of weight to the bottom of the hair line. Originating from the heart of the fashion world, Milan, in 2002, Patrizia Manias opened with a vision to elicit confidence – so that clients would not only leave the salon looking good – but feeling good!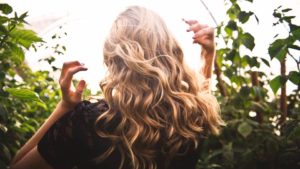 With an aim to capture the Italian vibe and to combine it miraculously with a dynamic Londoner style, opening a salon in the nation's capital had always been a dream for Patrizia Manias. With over a combined 70 years of experience within the salon, a team of stylists handpicked from around the world guarantee a haven for your hair, where styles are created to fit your individuality using innovative colouring techniques, refined precision cuts and premium quality products.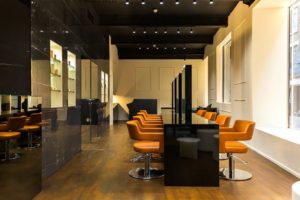 You'll also find a secret door which leads to an inner beauty sanctum where you'll enter a world of relaxation – from their exclusive T-Shape treatment for body remodelling and facial skin rejuvenation, to their luxury range of skincare products by Philip Martin. A secret retreat away from the lively streets of Covent Garden, you are instantly hauled into the true wonders of luxury as you step into the palatial surroundings of Patrizia Manias. Decorated opulently with an Italian flair, with highly polished floors and full grain orange leather massage chairs, the bespoke Italian interiors will leave you breathless with understated elegance.
Sorry, we forgot to say…a Patrizia Manias experience would not be complete without a cup of irresistible Italian coffee!!!
Fir more information and bookings: https://patriziamanias.com/covent-garden-salon
Opening Hours
Monday – Friday: 10:00-20:00
Saturday: 9:00-19:00
Sunday: 11:00-18:00
Location
20-22 Shelton Street
Covent Garden
London
WC2H 9JJ
0203 474 5295