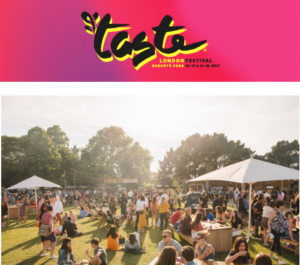 Taste London Festival at Regency Park dates are 07-11 & 14-18 July.  This is it. It's finally here. Our Taste of London pre-sale is now live, and you have just under 48 hours to round up the gang and get those tickets secured before the link expires at midnight on Thursday 29 April, and with it the opportunity to lock in a glass of Champagne Laurent-Perrier La Cuvée with every ticket*. Festival capacities are super tight for every session this year, so we'd recommend you save future you 16 rows of sob face emojis by getting on it pronto before tickets sell out.
After a year realising the most creative kitchen skills you possess are drawing smiley faces in the cottage pie topping, it's time to press pause on this cooking malarkey for the foreseeable.
*Whilst stocks last, you thirsty bunch.
For more information and bookings: https://tasteoflondon.seetickets.com/content/ticket-options