London Fashion Week is returning on Saturday, 12 June to Monday, 14 June to give us a digital-first event that is accessible to everyone, alongside a few, more exclusive physical fashion shows and activations that will follow COVID-safe guidelines. Devoted to all things fashion, the June edition of London Fashion Week 2021 is usually full of gender neutral designs, events, shows and tips. As with last year's event, the summer edition of London Fashion Week becomes a digital-focused event in 2021. So expect talks, podcasts, webinars and more online events, which give businesses and creatives a platform to express their stories and latest designs.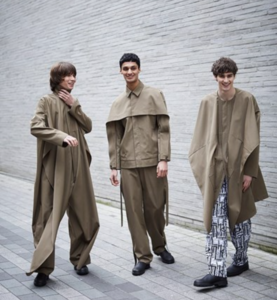 Of the upcoming shows in London, LFW tweeted that the event will be a celebration of "environment, people and community and craftsmanship" that both acknowledges fashion's carbon footprint and highlights the brands pulling their weight on the issue, as well as showing the fragile structure of small-name designers and the impact that the past year will have had on them.
British Fashion Council and the Council of Fashion Designers of America have announced the launch of the 'Great Global Designer Face Coverings,' a unique collaboration between the two Fashion Councils and Bag of Ethics, which will manufacture and retail internationally the sustainable and reusable non-medical face coverings to use alongside existing social distancing measures.
For more information and schedule: https://londonfashionweek.co.uk