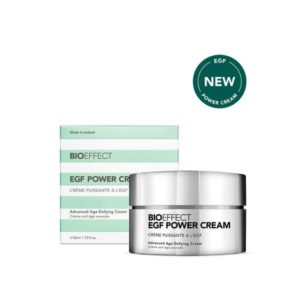 This deeply nourishing, luxurious EGF cream (EGF stands for Epidermal Growth Factor) is a multi-tasking miracle worker – targeting wrinkles, age spots, loss of firmness and density, as well as dehydration. It features 23 clean ingredients, including two potent Barley actives; Barley EGF and Barley Beta Glucan, as well as Niacinamide, Hyaluronic Acid, and Oridonin, a new and exciting skincare ingredient. The actives work in perfect synergy to transform your complexion to look smoother, brighter, and more youthful. Biotechnology is ground-breaking science that leverages, utilizes, and enhances the natural power of living organisms and 'biotech beauty' is an innovative way of harnessing plant organisms for cosmetic benefits.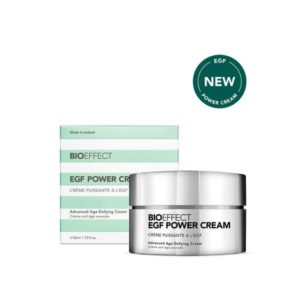 When launching a new product, BIOEFFECT team performed a series of efficacy studies to measure its benefits. With the EGF Power Cream, BIOEFFECT have conducted a scientific 90-day efficacy study using the VISIA Skin Analysis System, in which 50 participants used the cream twice daily, and our team of scientists observed these incredible anti-aging benefits:
Up to 53% Decrease in the Appearance of Wrinkles and Fine Lines
Up to 36% Decrease in the Appearance of Age or Dark Spots
Up to 60% Increase in Skin Density, Skin Looked Plumper
Up to 58% Increase in Skin Elasticity, Skin Appeared Firmer
Up to 56% Improvement in the Appearance of Pores
BIOEFFECT was founded by three Icelandic scientists when they discovered, after over a decade of research, a way to use biotechnology to produce plant-based EGF (Epidermal Growth Factor) in barley plants – making it the first and only brand with plant-based growth factors at the time it launched.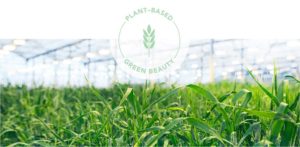 The hi-tech BIOEFFECT Greenhouse is nestled in the middle of the lava fields of Reykjanes UNESCO Global Geopark in the southwest of Iceland, only 50 km from our headquarters in Reykjavik where they nurture up to 130,000 bioengineered barley plants, producing our remarkable key ingredient Barley EGF.
The New EGF Power Cream can be used with their bestseller and award winning BIOEFFECT serums to ensure even better results. Once you have applied your favourite BIOEFFECT Serum, for example the hugely popular EGF Serum, simply apply the EGF Power Cream on top, massaging in circular motions. The cream will provide an additional nourishment and moisture – not to mention amazing anti-aging benefits of course.
For more information and products please visit: https://bioeffect.co.uk/