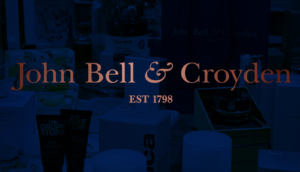 Established in 1798 and pharmacists to Her Majesty The Queen since 1958,  Wigmore Street store has introduced hundreds of globally sourced well-being and health and beauty products and services with amazing selection of Skincare products: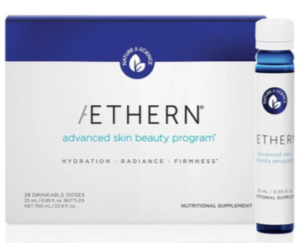 AETHERN
Advanced Skin Beauty Program 28 doses – £196
The ultimate skin care drink scientifically backed that improves skin firmness, radiance, hydration, and protection against UVA rays. After a week you will begin notice a brighter and more luminous skin, after 28 days, skin hydration improves, and dark patches are reduced around the eye area.   In the following weeks, wrinkles are minimised progressively and skin firmness increases creating a skin tightening and plumping effect AETHERN is used and recommended by advanced leading dermatologists and surgeons worldwide.
DECLÉOR
Green Mandarin Glow Aromessence Serum 15 ml – £55
Green Mandarin Aromessence is a 100% natural-origin face serum enriched with Green Mandarin, Lemon and Sweet Orange Essential Oils to revive your skin glow and reduce the appearance of wrinkles/fine lines.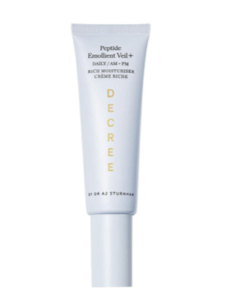 DECREE
Peptide Emollient Veil + 50 ml – £115
An elegant moisturiser loaded with anti-ageing peptides. Skin is plumped and radiant. Delivers lasting hydrating and enhances the e ects of day and night serums.
This richer formula is ideal for drier skins; also treats skin dehydrated by air travel, extremes of temperature and fatigue.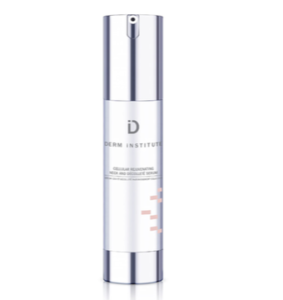 DERM INSTITUTE
Cellular Rejuvenating Neck And Décolleté Serum 50 ml – £138
Intensive formula designed to firmer and tighter neck and décolleté. advanced peptide complex works to help reduce the appearance of lines and wrinkles to create a contoured Y line of the neck. Hydrates the neck and décolleté for a soft and refined touch.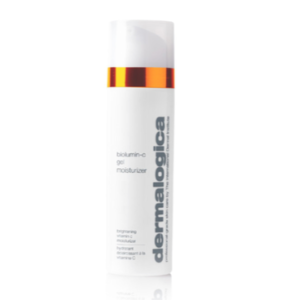 DERMALOGICA
Biolumin-C Gel Moisturiser 50 ml – £59
Daily brightening gel moisturizer provides weightless hydration and gives skin a radiance boost for healthy-looking skin.
NEW BioLumin-C Gel Moisturizer is the solution for brighter, more hydrated skin. Its weightless, Vitamin C-rich gel formula penetrates the skin's surface for immediate, glowing results and helps to strengthen skin's moisture barrier.
DR IRENA ERIS
Institute Solutions Y-Lifting Contouring Serum 30 ml – £70
A serum that e ectively lifts up the facial contours, modelling the skin within the Y-zone (cheeks, chin and neck). Horizontal and vertical wrinkles are visibly reduced. The highly active lipolytic complex reduces a double chin by stimulating microcirculation and auto-drainage. The facial profile becomes sharpened and visibly slimmer. Red algae extract and Centella asiatica reduce skin laxity and embrace the skin with pleasant softness.
EGYPTIAN MAGIC SKIN
Egyptian Magic Skin Cream 59 ml – £23
Egyptian Magic is a legendary, multi-purpose 100% natural balm that can be used to hydrate dry skin, soothe, and beautify from head to toe. Based on a formula created thousands of years ago in the land of Pharaohs, Egyptian Magic is a powerful blend of 6 natural ingredients packed with antioxidants, known for their nourishing, anti-bacterial and healing properties.
ILES FORMULA
Luxury Haircare Brand
High-performance haircare that delivers instantly soft, sumptuous, nurtured hair.
These formulas really do transform hair from the very first use. The phenomenal reviews are testimony to their benchmark performance of delivering soft, sumptuous, nurtured hair from the very first use.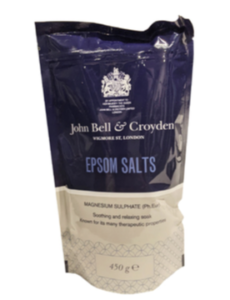 JOHN BELL & CROYDEN
Epsom Salts 450 g – £1.75
These Epsom Salts provide a source of Magnesium sulphate in a natural mineral combination recognised for its many therapeutic properties. They contain no added colours or synthetic fragrances and are a great way to help aid the body in a natural process of soothing and relaxing after sports, athletics or simply after a busy day.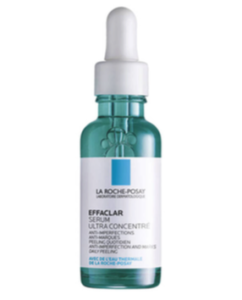 LA ROCHE-POSAY
Effaclar Serum 30 ml – £32
An ultra-concentrated serum that targets breakouts and reduces the appearance of blemishes and imperfections.
The formula enriched with salicylic acid, LHA and glycolic acid helps to unclog pores, visibly smooths the skin surface and stimulates skin cell renewal. Micro-exfoliates to deeply unclog pores from dead cells and sebum.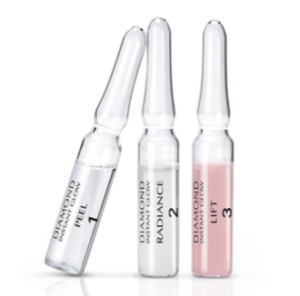 NATURA BISSÉ
Diamond Instant Glow x 3 3 ampoules – £25
Diamont Instant Glow is an express three-step treatment designed to transform skin, leaving it feeling, and looking, smooth, luminous and firm. Three ampoules, labelled Peel, Radiance and Lift, are designed to work in tandem with one another to deliver an essential veil of hydration, as well as fortifying and firming your complexion with the skin-tightening power of collagen for a natural, more youthful-looking radiance.
For more information and products visit: