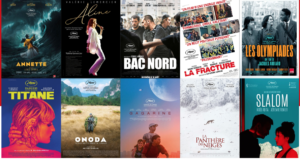 The Festival de Cannes thanks and congratulates all the producers, film distributors, filmmakers and actors as well as all the industry professionals whose works, presented in Official Selection were praised by the Academy of Cinema Arts and Techniques. Feature films selected in Cannes in 2020 and 2021 represent more than 60 % of the nominations this year and 80 % of the films selected in the Best Feature Film, Best Directing, Best Actor and Best Actress categories.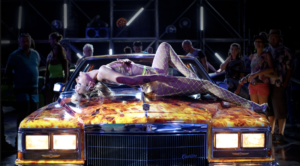 In total, films of the Official Selection collect 68 nominations including 11 for 'Anette' by Leos Carax, Best Director 2021, 10 for Aline by Valérie Lemercier, 7 for The Stronghold by Cédric Jimenez, 6 for The Divide by Catherine Corsini, 5 for Paris, 13th District by Jacques Audiard, 4 for Titane by Julia Ducournau, Palme d'or of the last edition, 4 for Onoda – 10,000 Nights in the Jungle by Arthur Harari, to name a few. Gagarine by Fanny Liatard and Jérémy Trouilh, The Velvet Queen de Marie Amiguet and Vincent Munier and Slalom by Charlène Favier will compete for Best First Feature Film. In the Best Male and Female Newcomer categories, 5 of 10 talents nominated saw their career take off in Cannes : Noée Abita, Sandor Funtek, Agathe Rousselle, Makita Samba et Lucie Zhang. The variety of the represented works testify of the extreme vitality of cinema. The Festival de Cannes wishes them the well-deserved success and acknowledgement during the 47th César awards ceremony, that will be held on February 25.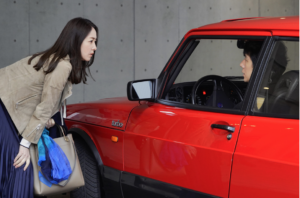 Cannes 2021: discoveries and revelations
Guided, as it is every year, by its ambitions to discover, share and transmit, in 2021 the Festival de Cannes contributed to shining a light on new talents by programming first films and inviting artists at the beginning of their careers and little-known filmmakers to take advantage of the international exposure of its Selection. As 2022 begins and the awards season gets underway, let's take a look at the revelations of the 74th edition
The 2021 Selection around the world
As is the case at the beginning of every year the news is full of stories about nominations and awards given out by the major film academies, and they start to get a picture of which films will dominate the awards season 2021 films.
The 75thFestival De Cannes will take place from 17thto 28thof May 2022
Author: Eleanor Belson
For more inför please visit https://www.festival-cannes.com/en/infos-communiques/info/articles/the-75th-edition-will-take-place-from-may-17-to-28-2022-registration-of-films-is-open