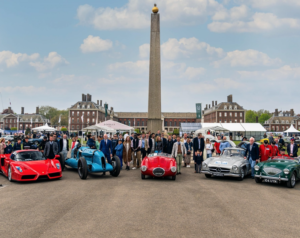 From 20th to 22nd April 2023, you have the chance to be part of the world of luxury cars at Royal Hospital Chelsea, London. With both historic and modern cars on show – you'll also enjoy the exciting lifestyle that goes with this exclusive set.
Salon Privé London presents the world's first 'Concours de Vente'. This is an exciting new concept – a Concours d'Elégance, where every classic car on show is for sale.
At the heart of Salon Privé London, you'll find our Luxury Shopping Village with an array of premium brands to browse – from jewellery to skincare, fashion to leather goods, and watches to accessories. There is truly something to cater to every aspect of the luxury lifestyle.
Read more:https://www.salonprivelondon.com