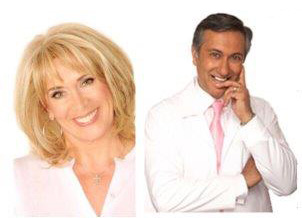 This book serves as a total body service manual, giving people the simple tools and the knowledge required to use them, so they could make a significant, sustainable difference to their health and wellbeing that could reverse their ageing, and possibly extend their lives by fifteen good-quality years, maybe even more.
Learn how to protect your health for the future by losing weight, and knock years off your age – with expert advice from Harley Street Dr Aamer Khan written in collaboration with Carole Malone.
Book gives the reader everything they need to know on how to look good and feel great in older age. With practical, personal and expert advice on the right exercise, nutrition to help you find the right balance in life. Dr.Khan has spent over 15 years performing cosmetic and non-surgical procedures, helping thousands of men and women, each with a different concern, achieve their aim – to look good and feel as good as they can.
Book is available on Amazon: https://www.amazon.co.uk/Turn-Back-Time-weight-knock-ebook/dp/B0792P8CFJ