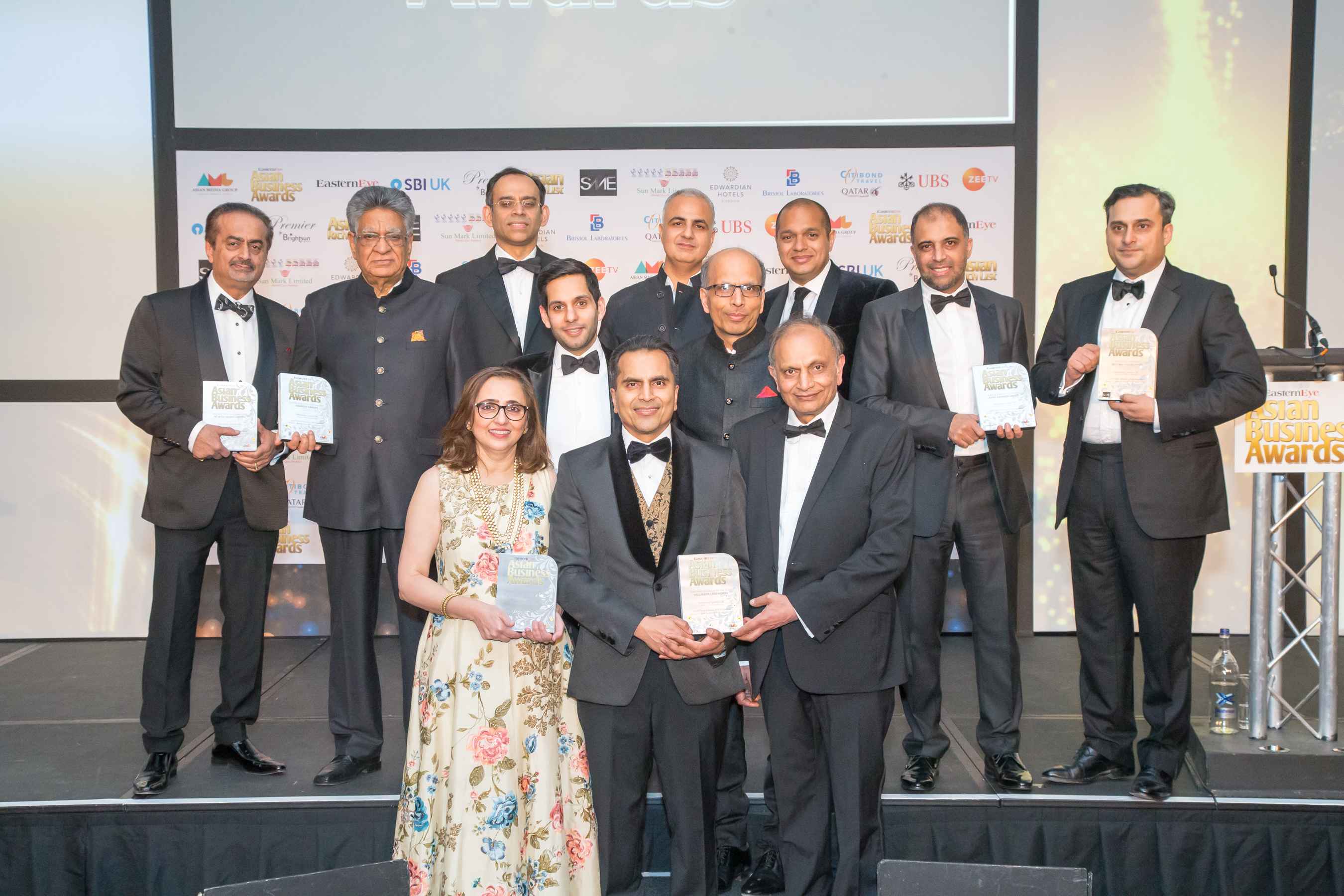 Annual Asian rich list unveiled at gala event showcasing enterprising spirit and success of the British Asian business community
[London 26th March] Asian entrepreneurship and business success were honoured on Friday 23rd March at the Asian Business Awards, the annual gathering of the UK's wealthiest and most successful Asian businessmen and women.
The Asian Rich List which is published by Asian Media Group (AMG) shows the combined overall net worth of the featured 101 UK based millionaires has topped the £80.2 billion mark, (an increase of just under £11bn since last year), with the top 10 being valued at a total of £54.25 billion and representing 68% of the total figure.
The gala awards ceremony was attended by a host of dignitaries and peers including: Lord Tariq Ahmad, Minister of State for the Commonwealth and the United Nations, Dawn Butler MP, Lord & Lady Dholakia, Lord Jitesh Gadhia, Lord Patel of Bradford; actors Sheena Bhattessa, Jaz Deol, Rebecca Grant, Preeya Kalidas, Shobu Kapoor, Amrit Maghera, Parle Patel, Paul Sharma, Deepak Verma and Gordon Warnecke amongst a host of others.
Winners of the Asian Business Awards this year were:
Restaurant of the Year Award 2018 in association with Zee TV
WINNER: Shamil Thakrar, Dishoom
Food & Drink Business Award 2018 supported by Sun Mark Limited
WINNER: Prakash Thakrar, HT Drinks & Co
Care Home Business of the Year 2018 in association with Citibond & Qatar Airways
WINNER: Avnish Goyal, Hallmark Care Homes
Asian Business Bank of the Year 2018 in association with Eastern Eye
WINNER: ICICI Bank
Businesswoman of the Year Award 2018 in association with Premier by Brightsun
WINNER: Zeenat Noon Harnal, Bombay Halwa
Visit https://www.easterneye.eu/ABAwards/ for more information.