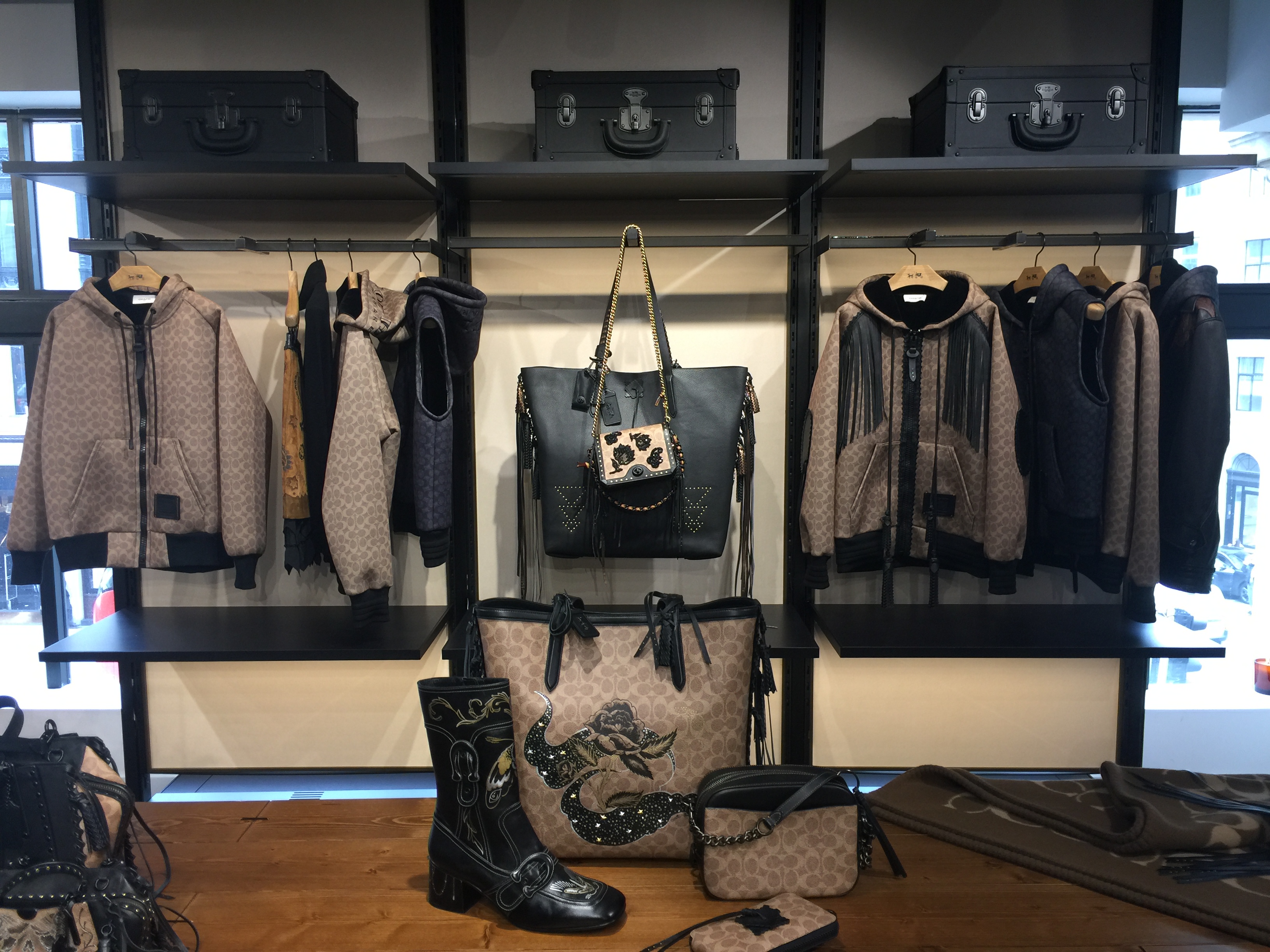 Coach is a leading design house of modern luxury accessories and lifestyle collections, with a long-standing reputation built on quality craftsmanship. Defined by a free-spirited, all-American attitude, the brand approaches design with a modern vision, reimagining luxury for today with an authenticity and innovation that is uniquely Coach. All over the world, the Coach name is synonymous with effortless New York style.
Founded: 1941
CEO & Brand President: Joshua Schulman
Coach started as a family-run workshop in New York City in 1941 under the name Manhattan Leather Bags by Lillian and Miles Cahn. ,Selena Gomez is said to be working with Coach to launch her own collection of bags and clothing.
As of 2013, there were approximately 1,000 Coach stores in North America.Coach also has a presence throughout the U.S. via a network of boutiques located within select department stores and specialty retailer locations.
Coinciding with its 75th anniversary in 2016, Coach opened Coach House, a 20,000-square-foot Midtown Manhattan retail space.
Today, Coach's corporate headquarters is located at 10 Hudson Yards in New York City.
Joshua Schulman is the President and CEO, Coach Brand, responsible for all aspects of the Coach brand globally.
Coach Executive Creative Director Stuart Vevers has been in the role since 2013.