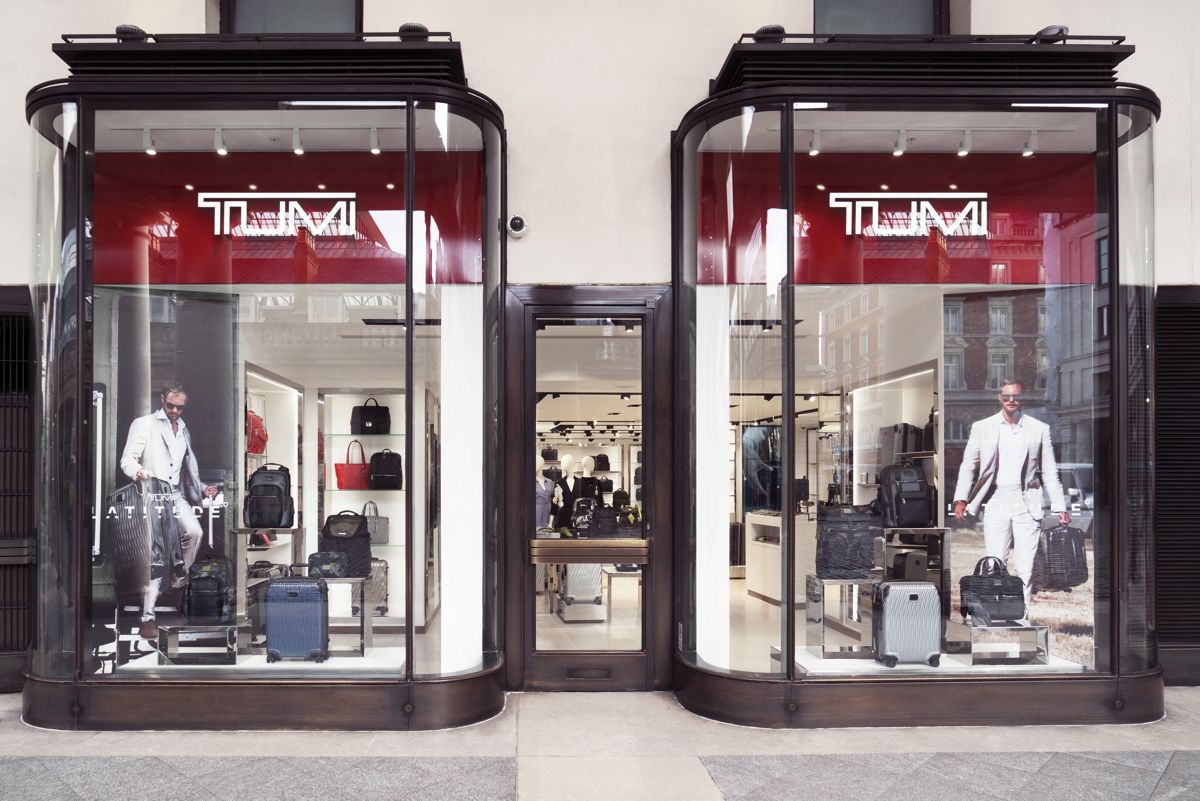 April 2018 (London) – Tumi, the leading International brand of premium travel, business and lifestyle essentials is pleased to announce the opening of its third Central London boutique in Covent Garden; the centre of the capitals' theatre and performance district.
The opening celebrates a space designed to be a premier retail hub where Global Citizens are able to experience the most advanced and cutting-edge technology at the forefront of travel-lifestyle retail innovation. The new store concept brings the TUMI brand aesthetic to life as it syncs modern sophistication and technical innovation to create an architecturally elevated destination.
Customers are able to discover the TUMI Custom Wall; a live installation showcasing the technology behind the SS18 Latitude collection and are invited to experience the personalisation station where quests can receive complimentary initialling on their purchases.
The 103 square-metre shopping destination integrates the TUMI philosophy of bringing the brand's innovative products and designs to life, in a cutting-edge, contemporary design approach. Simple, elegant design solutions are executed with the use of neutral-toned materials. Upon entering, the ceilings evoke structured scaling with monochrome edging opening-up the space. Cream plank floors, echoing the colours from the historic piazza tie the colour palette together, whilst bringing the outside in to create a seamlessly light environment.
The opening marks this as the fourth TUMI stand-alone store in the United Kingdom, and is situated within the shadow of the eponumous Covent Garden Market and adjacent to the iconic Royal Opera House at 10 North Piazza, Royal Opera House Arcade, London, WC2E 8 HD.
About TUMI
Since 1975, TUMI has been creating world-class business and travel essentials, designed to upgrade, uncomplicate, and beautify all aspects of life on the move. Blending flawless functionality with a spirit of ingenuity, we're committed to empowering journeys as a lifelong partner to movers and makers in pursuit of their passions. The brand is sold globally in over 75 countries with upwards of 2,200 points of sale. For more about TUMI, visit http://www.TUMI.com