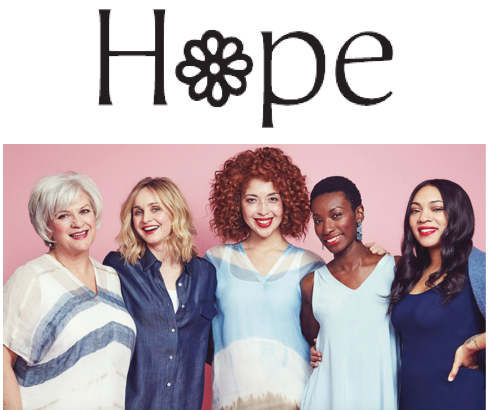 Nayna McIntosh, the founder of the fashion label Hope wants women to look and feel beautifully confident and allows women to get on with being a busy, sociable woman, while still looking effortlessly stylish. Especially for women over 50 the Hope collection of elegant, relaxed pieces makes them feeling more confident.
In 2014, Nayna McIntosh started Hope Fashion following a hugely successful retail career. Prices range from £18 for tops to £75 for parkas.
Inspired by her mother , she named the label as her Mother's name `Hope`. All in all its a collection of wearable and stylish clothes in quality fabrics and fluid designs created for real body shapes and proportions.
Freesize: to fit sizes 8-20
Dual Slim: to fit sizes 8-14
Dual Curvy: to fit 16-20
Hope Trousers come in four sizes and two lengths:
Super slim: to fit size 8
Slim: to fit size 10-12
Curvy: to fit size 14-16
Super Curvy: to fit sizes 18-20