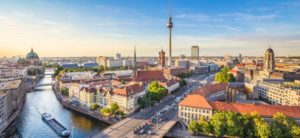 Berlin – the city of East and West. It's the city of Mitte, Charlottenburg and Kreuzberg  and every other amazing neighbourhood. Each with its own charm. It's the city of many various styles and a multicultural population you must have visited at least once in your life.
Berlin has many faces and you can hardly put a label on it. There is lot of interesting culture to discover and there are many ways to get to know the impressive history of the city.
It is definitely worth to take a stroll along the remains of the Berlin Wall, the colourful East Side Gallery as well es the beautiful Museum Island and the breathtaking Panorama Point. Berlin also offers many wonderful architectural sights and on the other hand, the city has plenty green parks. It is filled with beer gardens, cool high-fashion and vintage stores, the best clubs, and – last but not least – the most amazing hotspots for everyone.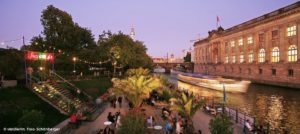 Unlike many other cities it is hard to point a real city center in Berlin, but each district has his own center where everything happens. Popular neighbourhoods with lots of hotspots are the alternative and trendy Kreuzberg, lively Friedrichshain with many nice cafés and shops and the relaxed Prenzlauer Berg, where you find nice and affordable food places and good spots to party all night long.
Berlin is a place where you will not get bored for sure!