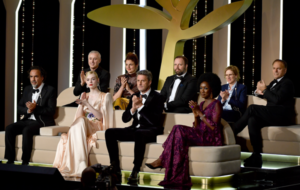 Last evening on the stage of the Grand Théâtre Lumière, Charlotte Gainsbourg and Javier Bardem launched the start of the screenings and festivities of the 72nd edition of the Festival International du Film de Cannes. Edouard Baer, Master of Ceremonies, accompanied on the accordion by Aurélien Noel, took the stage with a speech that placed this edition under the banner of shared experience: "Cinema is the movie theatre, it is being together, going out. The collective, the group, human warmth. At the Festival de Cannes, sometimes the screening room is so spectacular that the film itself stops to look around."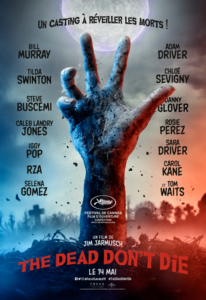 Studded with excerpts from the filmography of Agnès Varda,to whom the poster of this 72nd edition pays homage, the ceremony was enchanted by the voice of Belgian singer Angèle, seated at the piano to perform "Sans toi", composed by Michel Legrand.
Marking the return of Jim Jarmusch in Competition, the first film, The Dead Don't Die, was screened after the Ceremony with the director and his impressive cast in attendance: Bill Murray, Adam Driver, Tilda Swinton, Chloë Sevigny, Selena Gomez, Sara Driver and Luka Sabbat.
The Ceremony was retransmitted in clear by Canal +, and also in nearly 600 partner cinemas. 
The Dead Don't Die, Jim Jarmusch's new film, was screened at the Opening, and in Competition – a world premiere! The 72nd Festival de Cannes opened with the Competition screening of Jim Jarmusch's new film, The Dead Don't Die. On Tuesday May 14th, on the screen of the Grand Théâtre Lumière, the film by the American director and screenwriter will be this year's first Palme d'Or competition screening. In the sleepy small town…
Cinéma de la Plage, the Festival de Cannes under the stars!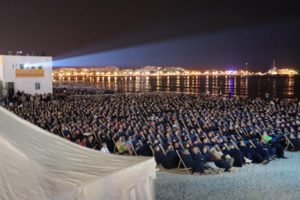 Along with the screenings, encounters and events of the Official Selection held at the Palais des Festivals, the Festival de Cannes reinvents itself at nightfall and transforms the Macé Beach of the Croisette into an open-air cinema. This cinephile and festive event with open access to the audience and festival-goers invites classics, cult or recent films, guests and many musical surprises, from Tuesday, May 14 to Saturday 25. CINÉ-KARAOK…
The Festival de Cannes is sharing its numbers, to follow up on its commitments on gender equality after signing the 5050×2020 statement!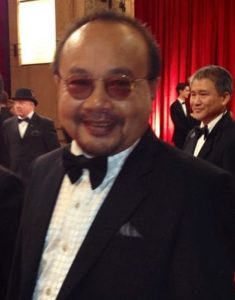 Revealed by the Festival in 1994 with his first fiction film, The Rice People, Cambodian director Rithy Panh will preside over this year's Caméra d'Or Jury. Accompanied by a jury of industry professionals, he will award the prize among one of the 22 first works presented by the Official Selection, the Directors' Fortnight and the Semaine de la Critique. Four Rendez vous in Cannes with Zhang Ziyi, Sylvester Stallone, Alain Delon and Nicolas Winding Refn.
The traditional masterclass (La leçon de cinema gives way to 4 Rendez Vous… More is better, right? During Cannes 2019, four Rendez-vous with artists will take place in the Buñuel Theater, replacing the former Cinema Lesson. Four masterclasses with directors, actresses and actors invited to talk about their work and their careers, during Rendez-vous open to all festival-goers. In this year's program: Zhang Ziyi, Sylvester Stallone, Nicolas Winding Refn and A…
Vivid Memories from my days in Cannes launching Boyz'n The Hood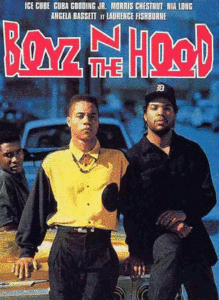 REST IN PEACE JOHN IT WAS AN HONOR TO WORK WITH YOU I am also very proud of my contribution to the international success of the film starting with a blast in cannes, and a marketing campaign designed with our french touch ! It is the only time in my career in film where I have been able to put a figure on the contribution of a festival to the box office of a film. See below how Cannes has been estimated to help the film perform an additional 40 M$, of which 20 M$ domestic, according to t…
The ceremony is about to begin: The Doors by Oliver Stone selected to screen at Cannes Classics: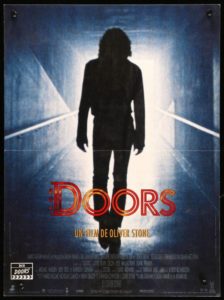 We are  thrilled and looking forward to seeing the Doors by Oliver Stone on a big screen again. Than you Cannes Classics, thank you Thierry Fremaux… I had had so much fun working on the french release for Sony Pictures. This, above, was our special poster designed for France. It was inspired the fantastic teaser trailer, I found the trailer so powerful that I asked Publicis, our ad agency, to work on a poster focused on the final scene where Jim is about to disolve in bright light:
Positive Cinema Week launched at an event in Paris announcing competitions, panels, public screenings and other industry events
International Film Finance Forum & Immersive Summit | May 17, 2019 • Intercontinental Carlton Hotel On May 17th, hear from the founders and high level executives at STXinternational, Cloudlight Entertainment, Solstice Studios, Anton, Three Point Capital, See-Saw Films, Arclight Films, ICM Partners, Voltage Pictures, Secret Cinema, and more! production, risk mitigation, and foreign sales. Our event will take place on May 17th at the Carlton Ballroom on the Croisette.
Better Wold Forum returns to Cannes with The Ocean Impact Day May 18!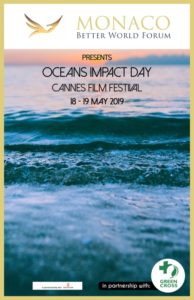 Change and Environment.
Late Rob Stewart will receive an Ocean Conservationist Hero Award for his leagcy and his final film Sharkwater Extinction, Brian Sandy Stewart his parents and Patrice Theroux executive producer to receive the award.
Read more:
Website : https://www.festival-cannes.com/en/