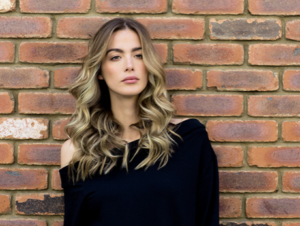 Come rain or shine – one of the best things about British Summer is the prestigious events that come with it.
From gracing Centre Court at The Championships, Wimbledon and feeling regal at Royal Ascot's Ladies Day, to soaking up the atmosphere at the world's best-known Regatta, Henley, these iconic occasions call for setting hair trends, as you mingle with the crème de la crème of society. All eyes will be on you, so how will you stand out in this super glam crowd?

From natural waves to updos, your hairstyle needs to make a statement, as well as complement your ensemble and accessories. The following guide will ensure your hair is the envy of all, throughout the summer festivities, featuring looks from London's number one styling destination and finest blow dry and updo bar, Duck & Dry: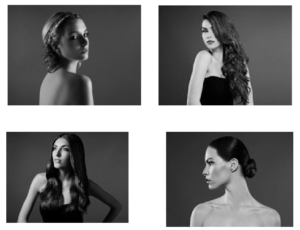 Trend 1: Keep it cool and sexy with Low Tide Waves
Keep your tresses loose this season and focus on natural movement, instead of a full bodied twirl. Featuring plenty of texture, this style is a simple way to get that super glamorous look, which transitions perfectly from day to night.Trend 2: Poised Bun
Think up, up and away, with this classic go-to look, suiting the races or the tennis court. With a tight knot bun at the nape with a glossy finish, it is perfect for when you want your strands off your neck to show off your outfit. This bun is effortlessly elegant and timeless for a sleek look. Low maintenance, but by no means low presence.
Trend 3: Grecian
Chic
Braids are all the rage this season and this one is the ultimate summer look, featuring two side braids delicately pinned up. The perfect balance between dainty and stylish can be achieved simply in one hairstyle and is definitely a way to stand out in a trend-led crowd.
Trend 4: Side Cascade
If you fancy refined elegance, full of texture and drama – this is the do for you. This style will definitely have you racecourse and even red carpet ready, earning you maximum style points amongst the fashionistas. Pair it with a strapless dress to complete the glam.
London's favourite blow dry destination, Duck & Dry has a menu of 20 gorgeous hair-dos to choose from, ensuring you're Instagram-ready and that your beautiful hairstyle makes waves in the crowd and trend hot lists.
Duck & Dry founder, Yulia Rorstrom comments: "Summer events ooze glamour so it is important your hair looks the part. Cue Duck & Dry – the ultimate one-stop destination to kick-start the glam."
With a number of prestigious salons across London, including its latest opening in the heart of Mayfair, Duck & Dry salons are the perfect location with its bright and beautiful interiors, feel-good vibes and buzzy atmosphere to get the summer celebrations started.
Website : https://www.duckanddry.com/